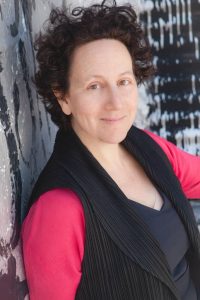 The New York chapter of the American Institute of Architects (AIANY) has named urbanist Claire Weisz the recipient of its Medal of Honor. A co-founder of New York City's WXY architecture + urban design, Weisz will receive her medal at AIANY's annual luncheon on April 20.
"We are delighted to present to Claire the 2018 Medal of Honor, our chapter's highest level of recognition, for her ongoing career of distinguished work, and her immense contributions to public and civic space in New York," said Benjamin Prosky, executive director of AIANY.
The announcement coincides with the news that Weisz's partner and WXY co-founder, Mark Yoes, has been elevated to AIA's College of Fellows.
Since establishing WXY in 1992, Weisz has developed innovative approaches to public space, structures, and cities. Her recent and ongoing work in New York includes the SeaGlass Carousel in Battery Park, the East River Blueway Plan, and the redesigns of Astor Place and the Rockaway Boardwalks. In 2011, she was named one of Architectural League's Emerging Voices and, in 2017, she made Fast Company magazine's list of the Most Creative People in Business. Additionally, WXY received AIA New York State's Firm of the Year Award in 2016.