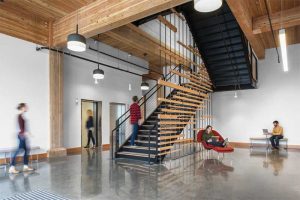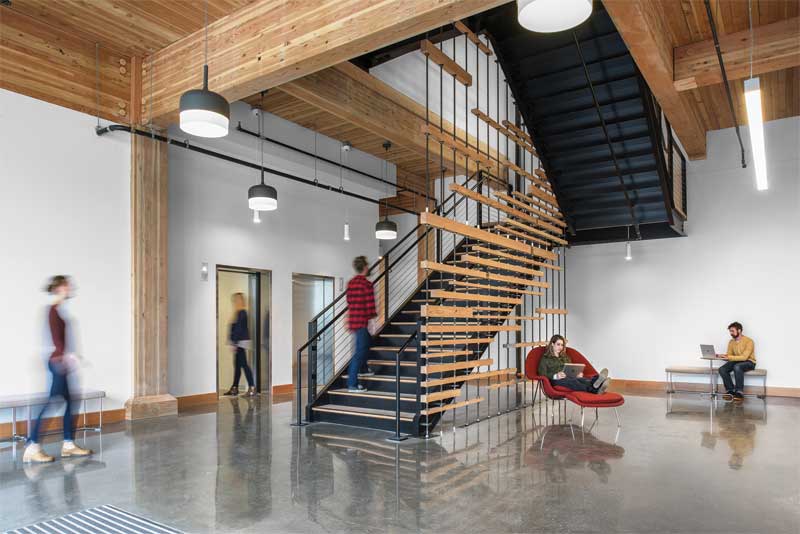 Oregon has become the first state to approve the use of science-based building code requirements for tall mass timber buildings under its Statewide Alternate Method (SAM).
The State of Oregon Building Codes Structures Board recently approved and the Oregon Building Codes Division (BCD) adopted code language providing for construction of taller wood buildings in the state. The approval allows owners, developers, contractors, and designers to have additional choices in construction. According to BCD, this move provides an assurance that if state standards are met, local governments will recognize these buildings.
National building code committees are not expected to recognize taller wood construction until 2021, however, BCD has been working with manufacturers, designers, contractors, fire officials, local building officials, testing labs, and universities to ensure these new provisions meet fire, life safety, and seismic standards.
"Oregon is fortunate to have a system in place at the state level where these and other emerging markets can be developed with all stakeholders at the table," said Mark Long, BCD administrator.
The new document, SAM No. 18-01, Tall Wood Buildings, provides prescriptive technical requirements for tall wood buildings ranging from eight to 18 stories, depending on design and construction methods. Oregon's approach recognizes a composite design incorporating steel, concrete, or masonry building components and wood members for a first-of-its-kind approach.
"Many other states must rely on national standards, which could take years to develop and become available to the business community. This is another example of regulatory success in Oregon," said Long.
Current national codes require both the designer and the local building official to agree on the code requirements for wood buildings over six total stories. Action taken by BCD reduces uncertainty and provides a statewide opportunity for designers to consider taller composite wood structures.
"We congratulate the State of Oregon on becoming the first state to provide building code recognition for construction of tall, mass timber buildings," said Robert Glowinski, CEO of American Wood Council (AWC). "Mass timber is a new category of wood products that will revolutionize how America builds and we have seen interest in it continue to grow over the last several years. This action by the codes division administrator helps code officials in Oregon by making provisions consistent throughout the state."
Since the current 2014 Oregon Structural Specialty Code (OSSC) is based on the 2012 International Building Code (IBC), this SAM is also correlated to incorporate code changes to the 2015 and 2018 IBC allowing cross-laminated timber (CLT) and structural composite lumber. It is also consistent with the use of SAM No. 15-01, Cross-Laminated Timber Provisions, issued in January of 2015 allowing use of CLT.