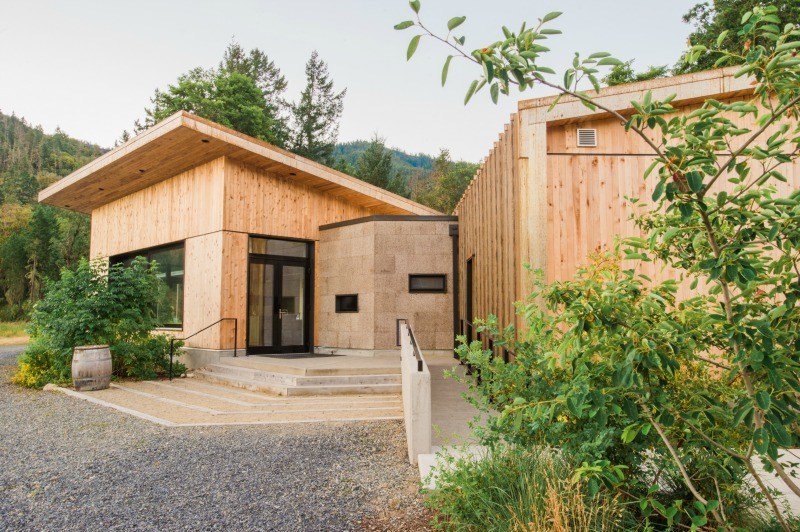 The tasting room at Cowhorn Vineyard & Garden in Oregon has achieved Living Building certification from the International Living Future Institute (ILFI), making it the first commercial building in Oregon and the first winery to achieve the designation. The facility was designed by Green Hammer, an ecologically responsible unified design-build firm, based in Portland.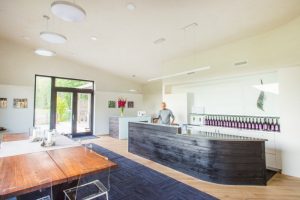 "The tasting room at Cowhorn Vineyard and Garden is a beautiful example of what a business can achieve when it engages a unified design-build team right from the start," says Amanda Sturgeon, CEO of ILFI.
To achieve Living Building Certification, a building must be operational for at least 12 months and demonstrate performance across environmental, social, and community impact imperatives. Since opening in May 2016, the facility's 15.96 kW photovoltaic (PV) system has produced 175 percent of the building's total energy needs. Additionally, the all water requirements are met by an appropriately sized, closed-loop system, where water is supplied by an on-site well and wastewater is treated on site and restored to the groundwater.
As part of the certification process, Green Hammer reviewed the ingredients of every material slated for installation—ranging from hardware to drywall—to verify they were free of toxic substances.
To read more, click here.