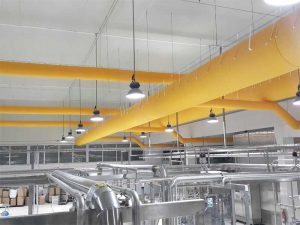 By Brian Refsgaard
The Covid-19 pandemic continues to unveil many global problems beyond its primary threat to health. Global trade is much lower than it was in the pre-pandemic world, and supply line shortages have caused a number of issues in several industries, especially the construction industry.
One issue is the meteoric rise of steel prices, which has caused significant construction industry challenges. Steel price escalation has skyrocketed with no end in sight. As the world continues to reopen, raw material prices are remaining high and many construction sectors, such as the HVAC industry, are feeling the pinch. Many unitary manufacturers, which depend on steel for cabinetry and framing, have reported price increases of up to 10 percent at least twice since the pandemic hit stride in March 2020. Likewise, steel HVAC ductwork has seen even higher price rises. The New York Stock Exchange's (NYSE's) American Steel Index XX:Steel was 539.41 on March 15, 2020, and peaked several times past 2000 last April before plateauing around 1500 this summer.
Raw materials cost surge: Why is it happening?
The short answer: COVID-19's rampage across the globe closed thousands of businesses and put millions of people out of work. As industries and their workers learned to cope with the virus, economies started to come out of lockdowns and fueled the demand for raw materials, particularly in construction throughout 2021. Infrastructure, renovation, and new construction demanded raw materials when supplies were historically low.
Consequently, most of the world's raw material producers are not able to ramp up quickly enough to pre-pandemic capacities due to pandemic-related closures and layoffs. The reopening pains were felt early in China, the major hub for producing manufacturing supplies comprised mostly of raw materials. In the U.S., even if materials were available, there have been worker shortages. Ironically, unemployment is still high; however, millions of job openings remain unfilled month after month.
According to cable network CNN Business, fundamental components affecting construction prices, such as iron ore, steel, and copper have soared to levels not seen since 2008. After reaching record levels in May and then retreating some, steel prices are 29 percent higher now compared to last September. Aluminum, on the other hand, shows no signs of decline, as its price is up 34 percent year-over-year.
COVID-19 also affects logistics chain continuity. Some of the largest sea freight channels, such as ports in India, continue their bottlenecks which hinder worldwide material distribution.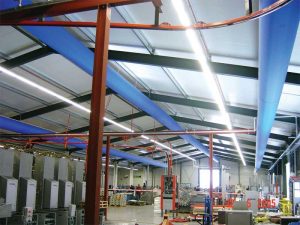 How raw materials shortages affect HVAC
The COVID-induced supply-and-demand crunch and logistics bottlenecks did not give a pass to the HVAC industry, as it depends on both to get its products to market. Steel prices have partially affected the HVAC industry, most notably in ductwork. A majority of HVAC ductwork is galvanized steel, with some special applications using aluminum, which is more expensive.
Depending on the HVAC industry segment, prices increased from six to 33 percent in the last year. This trend is expected to continue for months, if not years. The global HVAC market is forecast to grow by at least 6.72 percent by 2025, with most of this growth attributed to the rising prices of manufacturers.
In addition to steel and aluminum, other necessary HVAC components such as paint, coatings, and chemicals are also experiencing near-record price increases.
As lead times become longer, now is a great time for contractors to consider alternative HVAC solutions to save money, shorten install time, and increase performance.