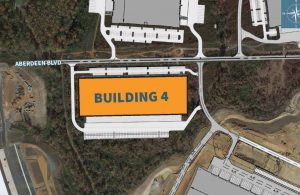 Poettker Construction has begun work on two warehouse buildings spanning over 87,800 m2 (945,000 sf), as part of Phase II of Gateway85, an industrial park to feature on completion almost 334,450 m2 (3,600,000 sf) of warehouse space, located along Interstate 85 in North Carolina's Gaston County.
NorthPoint Development selected Poettker Construction as the general contractor for Phase II of the project, which includes the construction of Building 4 and Building 5. Building 4, located on 6.1 ha (15 acres) at 3145 Aberdeen Blvd, is a 22,400 m2 (241,114 sf) single rear load warehouse, to be built with 22 dock doors expandable to 45. Building 7, located on 16.2 ha (40 acres) at 3301 Lineberger Rd, is a 65,500 m2 (705,234 sf) cross dock warehouse, which will feature 70 dock doors expandable to 140. Both projects will be constructed using tilt-up construction method and include ADA accessible parking.
Preparation of the 22.3-ha (55-acre) development will entail the relocation of an existing road that goes through the site and reworking the intersection, as well as site clearing and grubbing, and hauling away excess dirt.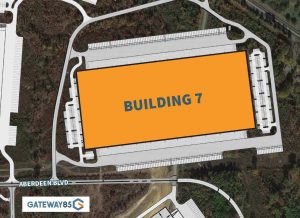 Located along the Interstate 85 corridor in Gastonia and Lowell, the Gateway85 project will be comprised of more than 121 ha (300 acres) and at full buildout will feature industrial warehouse space. The development site is located just east of Cox Road, bounded to the north by NC Highway 7 and Interstate 85 to the south.