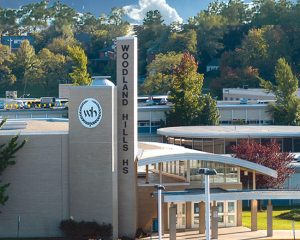 The Center for Green Schools at the U.S. Green Building Council (USGBC), in collaboration with the Green Schools National Network (GSNN), revealed recipients of the 2021 Best of Green Schools Awards. Awardees include individuals, schools, campuses, and organizations advancing a shared vision of green schools.
The award recipients were honored during the 2021 Green School Conference for their advocacy and commitment to sustainability in schools. This year's awardees overcame the constraints of COVID-19 pandemic to continue their grassroots organization, cross-sector collaboration, and inventive hands-on experiential contributing to reduced environmental impacts and costs, improved health and performance, and increased sustainability literacy, according to a USGBC  press release.
"This year's Green School Awards winners represent a diverse group of educators, students, schools, and organizations that champion sustainability in classrooms and are making a difference in their communities," said Anisa Heming, director for the Center for Green Schools. "Despite the insurmountable challenges of the last year, it is inspiring to see examples great examples of leadership and true commitment to green schools."
The 2021 Best of Green School awardees include the following.
K-12 School Award
Green School Bali (Bali, Indonesia), a PreK-12 international school serving 328 students from over 30 countries, champions a new model of learning focusing on nourishing the physical, emotional, intellectual, and expressive development of each student.
School System Award
After passing a climate resolution and forming a climate committee, the Woodland Hills School District in North Braddock, Pennsylvania, developed professional development courses to help educators create climate change lessons for their classrooms. They also established a climate-friendly food program, recycling infrastructure, gardening programs, and energy efficient building policies.
Student Leader Award
Angel-Hannah Akinleye from Indianapolis, Indiana, is a student leader dedicated to addressing climate change and promoting environmental justice in her school and community. Among her numerous activities, she is the director of Youth Environmental Press Team, an initiative to promote Indiana high school journalism on the climate crisis.
K-12 Educator Award
A U.S. history and current events teacher at Yosemite High School, Jeff Rivero (Merced, California) uses environmental issues in the classroom to get students involved in current events and community service projects. During the COVID-19 pandemic, Rivero focused his efforts alleviating food insecurity and poverty in communities. Rivero was also the recipient of the EPA's Presidential Innovation Award for Environmental Educators in 2016.
Michelle Curreri Collaborator Award
Founded in response to the COVID-19 pandemic, the National COVID-19 Outdoor Learning Initiative (multiple locations) supports schools and districts around the country to reopen safely and equitably using outdoor spaces as a strategic, cost-effective solution to increase capacity and provide access to fresh air.
Advocate Award
Sharon Danks (Berkley, California), founder and CEO of Green Schoolyards America, has transformed school grounds into vibrant public spaces reflecting and enhancing local ecology, engaging the community, and nurturing children to learn and play. In 2020, she worked with the National COVID-19 Outdoor Learning Initiative to bring peer-reviewed guidance and resources to schools looking to expand the classroom to outdoor spaces.
Business Leader Award
Shaw Contract (Cartersville, Georgia) is a sustainability partner multiplier within the green schools movement, leveraging resources to support, listen, and engage with the education community to understand their needs. They design and manufacture flooring products to optimize healthy, learning environments.
Click here to see the full list of winners.