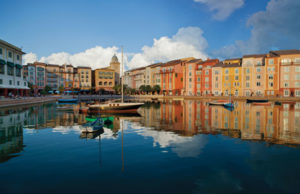 Early bird registration is open for the 81st annual American Architectural Manufacturers Association (AAMA) conference. The event will be held February 19th to 22nd at the Loews Portofino Bay Hotel in Orlando.
Two representatives from team-building organization Afterburner will serve as keynote speakers at the event with the presentation 'Plan, Brief, Execute, Debrief = Win.'
Other speakers include:
AAMA communications coordinator Meryl Williams will also host a workshop entitled, 'The Who, What and Why of Twitter: Better Engage Existing and Potential Customers.'
Immediately following the conference, the hotel will host the AAMA Southeast Region 2018 Winter Meeting. Separate registration is required.
For more information, click here.