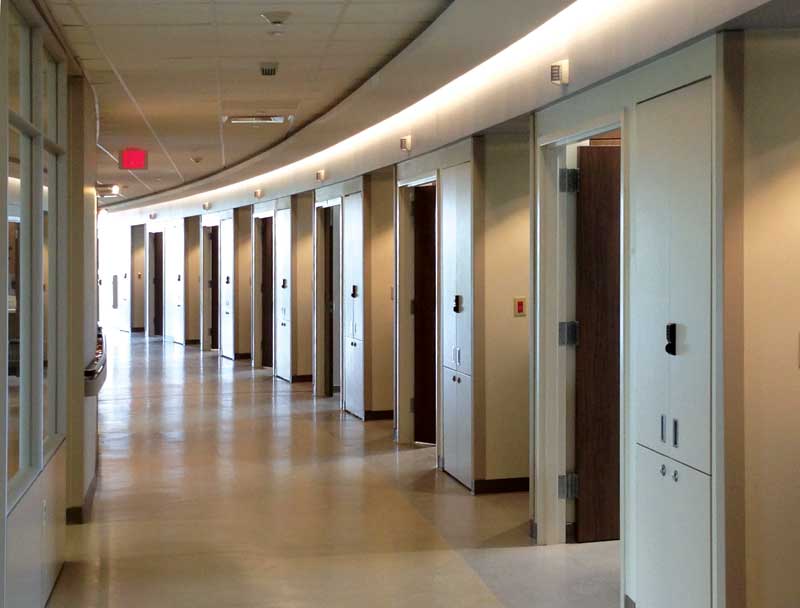 by Ray Coulombe, CSI, CDT
Most of the electronic and intelligent elements of safety and security-related tasks are aggregated in MasterFormat's Division 28–Electronic Safety and Security. Over time, with the advances in technology and the evolution of the security industry, numerous related elements have developed that now reside outside this division. As a result, those seeking to write project specifications involving electronic physical security are often confronted with the dilemma of how to bring together many different products to provide a unified workable solution.
Many in the security and fire industries have thrown up their hands in frustration and either ignored the MasterFormat guidelines or created their own numbers to organize project specifications. To be fair, outside of the door hardware supplier community, these industries have not done a good job of effectively engaging with CSI in general and, more specifically, keeping MasterFormat Division 28 relevant.
Many in the security industry realized this was an unacceptable state of affairs and decided to do something about it. This article is about the journey to rebuild and reset Division 28 for the new MasterFormat 2016, and it covers both the process behind the effort as well as the explanation of the final approved results.
History of Division 28
Division 28 is intended to encompass the various electronic (i.e. 'intelligent') elements related to security, fire, and other life safety systems. The last major change in Division 28 occurred in 2004 with significant input from Building Industry Consulting Service International (BICSI). In addition to Common Work Results, its primary categories are:
28 10 00−Electronic Access Control and Intrusion;
28 20 00−Electronic Surveillance;
28 30 00−Electronic Monitoring and Control; and
28 40 00−Electronic Detection and Alarm.
There are problems with each of these categories as currently structured. "Electronic Access Control and Intrusion," while related, are largely different product areas. "Electronic Surveillance" encompasses video surveillance and electronic personal protection systems—two entirely different entities that should be categorized as such. The current breakout of "Electronic Monitoring and Control" is solely dedicated to 'detention,' unlike what the title suggests. Even so, detention consultants have found the related subcategories unsuitable for their purposes. Finally, "Electronic Detection and Alarm" covers disciplines relating to fire detection/alarm, mass notification systems, and environmental sensors, while the title suggests something broader. Further compounding these classification issues are  new technologies introduced into the security and safety markets, and IP networks becoming the preferred method of communications between electronic devices.
In May 2014, the firm of this article's author, SecuritySpecifiers, approached the Security Industry Association (SIA) with a request to jointly engage with CSI to tackle these Division 28 shortcomings. SIA is the voice of the security industry, representing manufacturers, integrators, service providers, and, increasingly, consultants (via a longstanding partnership with the International Association of Professional Security Consultants [IAPSC]). Further, it is a standards development organization with a history of developing industry partnerships within and outside the security industry.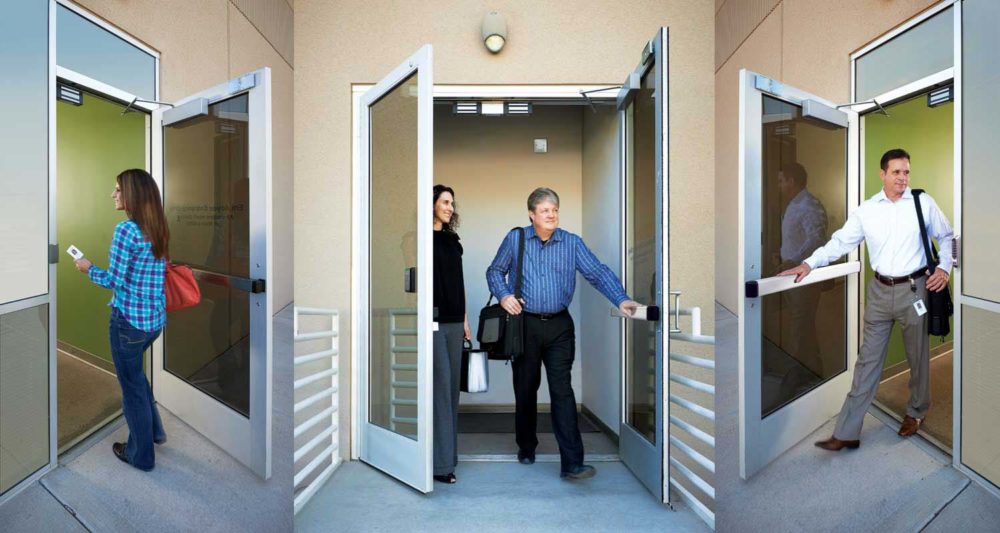 Don Erickson, the association's CEO, was highly receptive to the idea, and found a willing and enthusiastic audience in CSI's technical director (and, at the time, interim executive director) Greg Ceton. With a series of conference calls, Ceton and his team outlined the process for recommending changes to MasterFormat. Given the likely scope of the effort, CSI requested recommendations be submitted into the approval process by April 2015.
An initial group of volunteers to lead portions of the effort was recruited during June and July 2014, and an orientation call was held in August 2014 between volunteers and CSI representatives. They identified 13 product and technology areas around which to organize the material for recommendation. Working groups for these areas comprised leaders that represented manufacturers and consultants alike who had particular expertise in each area. Over the next two months, they were rounded out with additional volunteers and rough initial content was developed. More than 100 industry professionals volunteered to assist. Each group labored in earnest, leading to an initial rough draft of recommendations presented to CSI in February 2015.
At that point, critical guidance was received from CSI. A few of these recommendations (such as establishing a new division for fire-related disciplines)were non-starters. Also, too many top-level categories had been identified, and we were instructed to consolidate and pare those back to allow for future expansion. We were also given suggestions for the proper format for inputting the anticipated large amount of data. Finally, CSI advised that security-related areas outside of Division 28 were fair game to be addressed.
It was decided to use a 'change-matrix' approach to list items to be changed, added, or deleted (and to describe the reason for the change and offer guidance notes). Frank Pisciotta, then-president
of IAPSC, supplied a workable format. A next iteration of the changes was produced in the required format and offered to CSI for comment in March 2015. Critical feedback led to the third and final iteration submitted in April. As this article shows, major changes were generated by this effort.