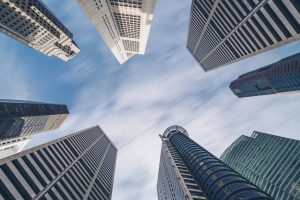 The American Society of Civil Engineers (ASCE) Structural Engineering Institute (SEI) received a research grant in the amount of $150,000 from the Charles Pankow Foundation, which will go toward the development, writing, and publishing of the institute's "Pre-Standard for Performance-Based Design for Wind (Pre-Standard)."
Led by prime investigator Don Scott, "Pre-Standard" will outline performance-based approaches to further the wind design of buildings. The grant will fund necessary research, allowing the project to include a peer review of current system reliability analysis research, as well as peer review of the new project.
"This research will advance the use of performance-based design procedures for the design of tall buildings and enhance their performance during wind events," said Scott. "These procedures will allow for innovation by the design profession to use unique or unusual structural systems, incorporate novel materials and design approaches for tall buildings to better protect the health, safety, and welfare of the public."
Work on the project will begin immediately and is expected to be completed in June 2019.
To read more, click here.