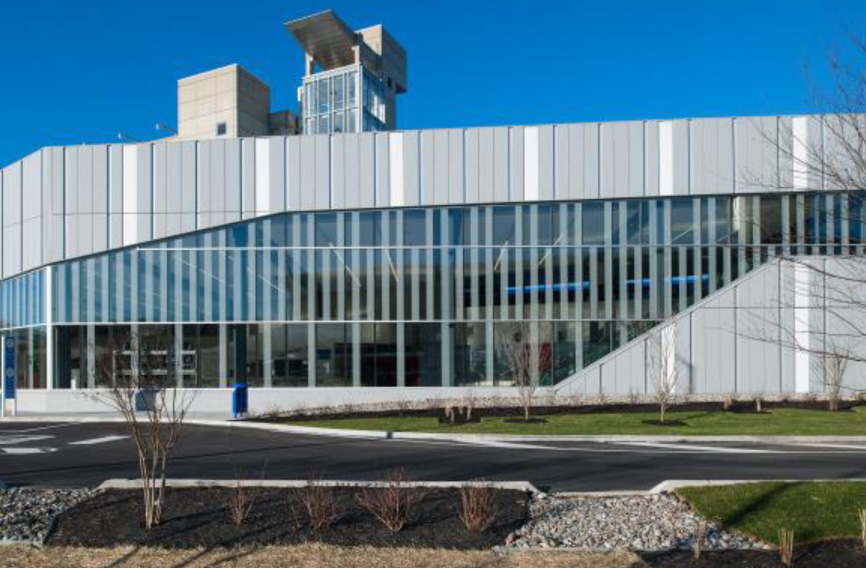 The $161-million Terminal F expansion and renovation project at Philadelphia International Airport (PHL) has been completed.
The project includes a new 3159-m2 (34,000-sf) baggage claim building, security screening checkpoint, and secure-side passenger corridor, as well as an expansion of the terminal's central hub.
Designed by The Sheward Partnership, the new claim building features a striking geometric appearance. Clad in a mix of glass and metal, the two-floor facility offers abundant daylight and is the airport's first building to earn Leadership in Energy and Environmental Design (LEED) Gold certification from the U.S. Green Building Council.
Inside the terminal's ticketing building, a glazed mezzanine was developed, transforming an existing public walkway into a secure corridor and connecting Terminal F to the airport's other terminals. Previously, travelers were required to board shuttles to transition to other parts of the airport.
As part of the secure corridor project, a point-supported glass wall was constructed with 223 m2 (2400 sf) of laminated glass. The 3251-mm (128-in) tall panels alternate between clear and blue glass, providing an unobstructed view and maintaining airport security.
Since it opened in 2001, passenger traffic in Terminal F has grown from 3 to 5.2 million travelers per year, and is the third busiest terminal at PHL.