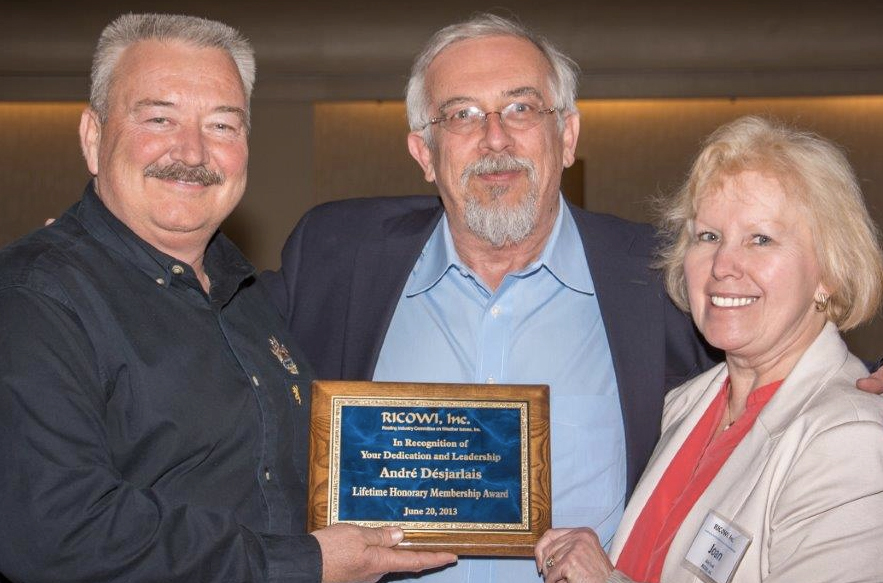 The Roofing Industry Committee on Weather Issues (RICOWI) will commemorate its 25th anniversary at the fall meeting in Norman, Oklahoma this October. Past and present colleagues are invited to join members for a special dinner, highlighting the group's growth and success.
RICOWI was formed in 1989 to improve communication of weather-related roofing issues—specifically, those related to energy, durability, hail, and wind. Oak Ridge National Laboratory (ORNL) served as the original 'banner organization,' providing knowledge and support, but the group is now a collaboration of the major roofing associations and members of academia, educational and testing facilities, and others involved in the science of roofing.
Over the last quarter-century, RICOWI developed the Wind Investigation Program (WIP) and the Hail Investigation Program (HIP), deploying teams of industry volunteers to research major hailstorms and hurricanes and obtain observational data available on such destructive forces. (The resulting reports are available at no charge at www.ricowi.com.) The group also has committees involved in addressing issues ranging from codes and underlayment to moisture control and sustainability practices.
In related news, RICOWI has awarded André Désjarlais with Lifetime Honorary Membership. Volunteering his services for more than 18 years, he represented ORNL on the board of directors and has held the position of secretary/treasurer. RICOWI cites Désjarlais' efforts for the group's recognition as a modern leader in weather research and more efficient roofing design.