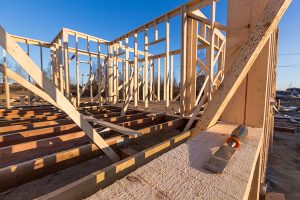 The U.S. Structural Plywood Integrity Coalition (USSPIC) has filed a motion for a preliminary injunction against certifier Forestwood Industries, claiming the company threatens to circumvent a permanent injunction against the importation of plywood from Brazil.
Last month, a federal court in Florida approved the previous injunction to bar long-time Brazilian plywood certifier PFS-TECO from any further operations.
USSPIC claims Forestwood has replaced PFS-TECO to continue its now illegal business practices. The New York-based company is the only one certifying Brazilian plywood as meeting the PS 1 standard required by U.S. building codes, and its accreditor, the American Association for Laboratory Accreditation (A2LA) of Maryland.
The coalition's motion asks the same court which issued the permanent injunction against PFS-TECO to require A2LA to revoke its accreditation of Forestwood as a plywood certifier in Brazil, and to order Forestwood to revoke all PS 1 certificates it has issued to 17 Brazilian plywood mills. USSPIC argues Forestwood does not have the necessary qualifications to certify Brazilian plywood to the PS 1 structural standard.
"In a nutshell, this is a put-up or shut-up moment for Forestwood and A2LA," says Mike Haglund of Haglund Kelley LLP, lead counsel for the coalition. "The publicly available evidence and our investigation show Forestwood is unqualified to act as a plywood mill certifier under the strict requirements of the PS 1 standard governing structural plywood sold in the U.S. Unless Forestwood can prove otherwise, an injunction should issue within a matter of weeks."
Forestwood and A2LA have until June 28 to respond to the motion. A hearing before a federal judge could be scheduled as soon as early July.
USSPIC includes nine companies operating 11 plywood plants in eight states in the South and Pacific Northwest. Combined, these plywood plants employ over 4,500 workers in family-wage jobs.