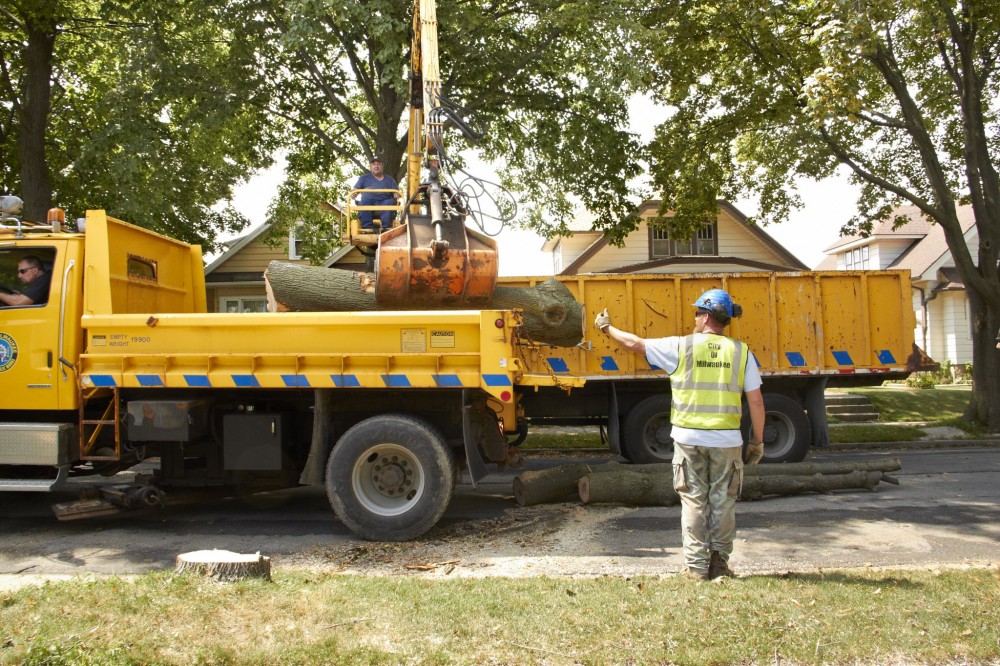 by J. Gerard Capell, FCSI, AIA, CCS
A childhood treehouse, a place to hang a swing, or the support for a hammock in the cool shade—many of us can think back to these valuable memories that reflect the utility of trees in urban and suburban spaces. What if there were additional memories to be gained from the death and removal of those same trees? In a growing number of cities in the United States, urban forests are being recognized as a valuable, renewable resource for furnishings, paneling, flooring, or trim for residential or commercial spaces.
However, this transformation is neither straight forward nor simple. The process does not call for clear-cutting local parks—it involves the removal of trees that are diseased, storm-damaged, at the end of their natural lives, or need to be removed to make way for new development and street repairs.
Urban forestry is an industry resulting from the infestation of the emerald ash borer (EAB) that began in Michigan in 2002 and has now spread as far as Colorado, Georgia, and northeastern Canada. There are an estimated eight billion ash trees in the United States, and approximately 150 to 200 million have already died as a result of this invasive species.1 However, urban forestry is not limited to ash trees. In Milwaukee, the city cuts down and transports Norway maples, elms, honey locusts, basswood, and poplar—all of which are sent to a local mill for processing and are available for sale.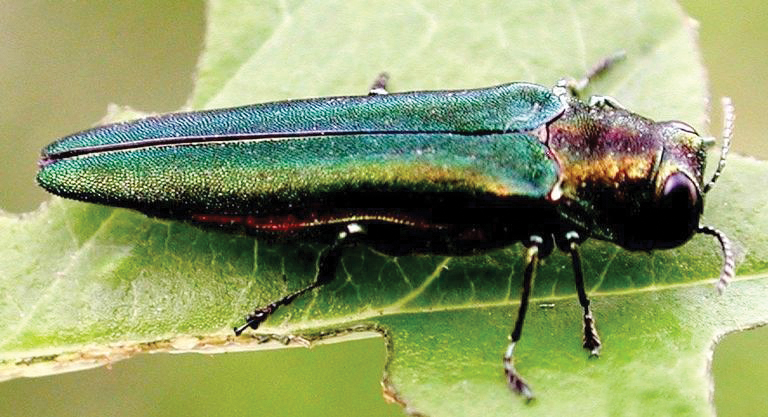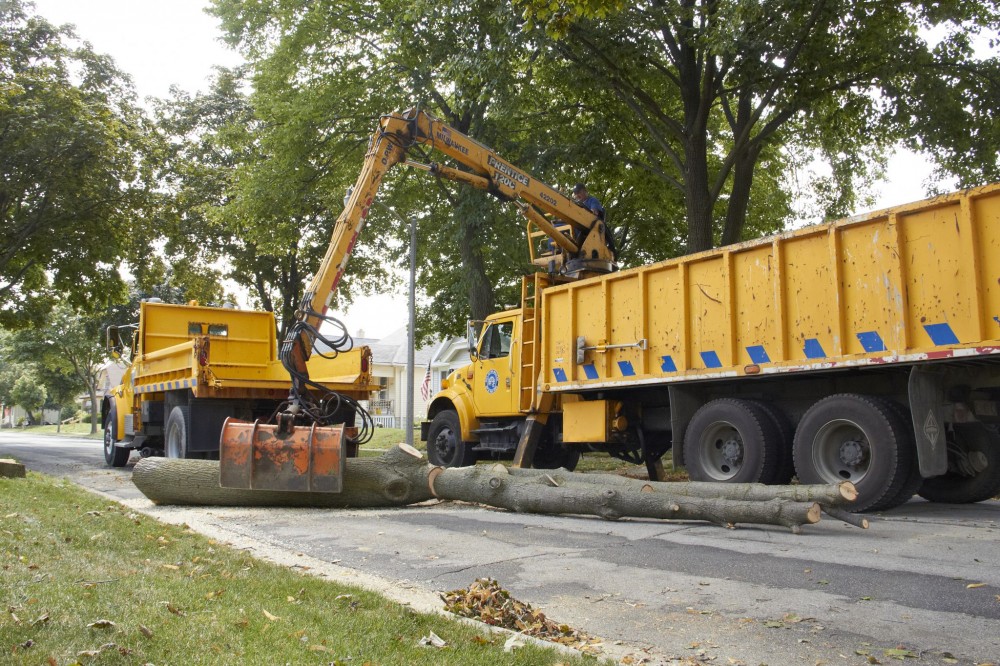 Urban versus wilderness
Milwaukee is somewhat unique in that its department of forestry is responsible for cutting and trimming all city trees. The department can uniformly instruct the workers how to cut down the trees. The city also has a unique relationship with a local sawmill (Kettle Moraine Hardwoods), whose owner, Bob Wesp, has personally taught the workers how to look at a tree and keep in mind its usability as urban-cut lumber.
This might sound simple, but it is important to keep in mind the average city's municipal employee is not a lumberjack from the Pacific Northwest with the skill and knowledge of how a mill will cut the tree into 1-by planks. For urban forestry, the first thing that needs to be done is to tell the workers the logs need to be as long as possible. Typically, tree service companies cut down trees into 915 to 1220-mm (3 to 4-ft) long logs that are small enough to fit into a Bobcat skip loader so they can be taken to the corporation yard where they will be ground into wood mulch. However, carpenters want trim that is at least 2.4 m (8 ft) long—preferably 3.1 to 3.7 m (10 to 12 ft) to eliminate mid-wall joints. Additionally, mills want a trunk or branch to be at least 254 to 305 mm (10 to 12 in.) in diameter for efficient sawing.
There are other things urban foresters must take into account. For example, by cutting too high up on the trunk or too close to the crotch of a pair of branches, one may unintentionally lose some really rich graining that will add a great deal of character to the planks. This is particularly the case for wood selected for furnishings where a unique grain pattern or coloration can make all the difference between just a piece of furniture and that special chair or table that can garner a higher price.
In regular forest-harvesting, the logs are placed on a 15 to 21-m (50 to 75-ft) tractor trailer. In urban forestry, a 25-m2 (30-cy) dumpster is the typical means of carrying the logs from the site to the mill, which means a log's length is limited to a maximum length of about 7 m (21 ft) due to the dumpster's length. The urban forester also needs a lift large enough to safely handle a 58 to 76-mm (20 to 30-in.) log that is 6.9 m (20 ft) long. Once the dumpster is full, it is transported to the mill.