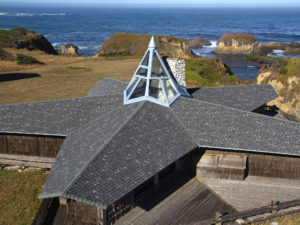 Submissions have opened for the Asphalt Roofing Manufacturers Association (ARMA) Quality Asphalt Roofing Case-study (QARC) Awards. Contractors, architects, specifiers, and consultants in North America are invited to submit commercial and residential projects for consideration from now through to December 31.
There is no cost for submissions, and no limit on the number of projects each person may submit. Successful entrants will win Gold, Silver, or Bronze, along with a cash prize and industry recognition in the form of media coverage and features in trade publications. The competition seeks to reward an example of asphalt roofing that is "beautiful, affordable, and reliable."
"The QARC program helps ARMA recognize the most beautiful and innovative asphalt roofing projects being built or restored today," said Reed Hitchcock, executive vice president of ARMA. "By celebrating the use of asphalt materials in these low- and steep-slope projects, we shine a light on skilled roofing contractors who demonstrate the benefits of asphalt roofing."
This year, the submission process for the QARC Awards has been altered for ease of use. From the submission webpage, entrants must upload photos of their project, then fill out a form with information including the project's name, address, building type, roof slope, and description, as well as any professionals involved in its construction and the reason for selecting asphalt roofing materials. In submitting photos, entrants are strongly encouraged to use high-resolution shots of the completed project.
Past winners in the Gold category include Star House in Fort Bragg, California (2016), Thomas Jefferson High School in Denver, Colorado (2015), and an office building at Doral City Hall in Doral, Florida (2014). A full list of past winners (including Gold, Silver, and Bronze winners and honorable mentions for 2011-2016) can be found here.