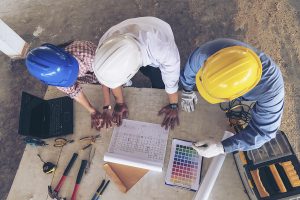 Skanska USA Building will provide embodied carbon assessments on all new construction projects over 4924 m2 (53,000 sf).
According to a news report from The Business Journal, this represents a big expansion of the use of the Embodied Carbon in Construction Calculator (EC3). The EC3 calculates the carbon emissions from a large variety of building materials, allowing developers to choose low-emission products.
Use of the EC3 tool over the last two years found a 30 percent reduction in embodied carbon is typically achievable for little or no cost, according to Skanska USA, the ninth largest contractor in the country. Recently Skanska partnered with the Rocky Mountain Institute on a study that produced similar results.
Additionally, Skanska has committed to achieve net-zero carbon emissions in its operations and value chain by 2045.