How to position acoustics baffles
The main consideration when laying out suspended acoustic objects, such as baffles, islands, and clouds, is the total number of objects needed to achieve the total amount of sound absorption required. The NRC 0.90 requirement in the open office example above resulted in needing 113 baffles. The other main consideration is to somewhat distribute the baffles uniformly over the whole open office area. Do not cluster them closely in the center. Do not locate them all on one side or only around the perimeter.
Orientation, spacing, and height of the baffles are not critical, especially in an open office environment. Often these design aspects are determined by other factors, such as aesthetics, structure location, duct location, avoiding shadows from lighting, and not interfering with the distribution patterns of fire suppression systems. The acoustic objects do not need to be oriented the same or at the same height. Too often suspended acoustic absorbers such as baffles are all aligned, positioned at the same height, and spaced equally. For greater visual impact without any degradation to the acoustic performance, these suspended acoustic elements can be arranged in creative three-dimensional sculptures.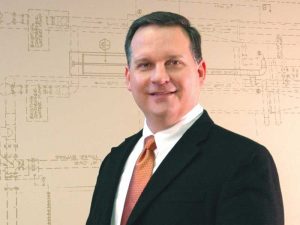 Gary Madaras, PhD, is an acoustics specialist at Rockfon. He helps designers and specifiers learn the optimized acoustics design approach and apply it correctly to their projects. He is a member of the Acoustical Society of America (ASA), the Canadian Acoustical Association (CAA), and the Institute of Noise Control Engineering (INCE). Madaras can be reached at gary.madaras@rockfon.com.