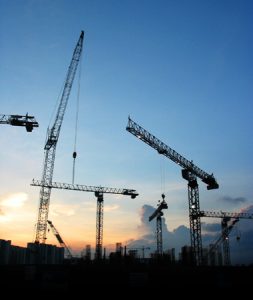 Earlier this spring, several construction industry groups asked the National Economic Council (NEC) director Larry Kudlow to review the use of taxpayer dollars to fund projects that supposedly promote one building material over others.
"We hope you agree that these grants unfairly promote, at taxpayer expense, one building material—mass timber—in the construction materials marketplace. This would advance an unbalanced promotional program for only timber products. In any event, the federal government should not be in the business of picking winners and losers among competing materials in the construction marketplace by so blatantly putting its thumb on the scale in favor of wood products," the joint letter said.
The Construction Specifier team decided to probe this further, and ask the readers what their views were on this issue. The goal was to find out two things:
do federal grants promote mass timber over other building materials, as expressed by multiple construction industry groups; and
should federal funding and the use of taxpayer dollars for building projects and research be reviewed?
While 35 percent of the survey respondents answered in the affirmative, and agreed with the concerns raised by associations, 34 percent felt they needed more information.
"Government should not be advocating the use of any construction materials. The role the government needs to play should be to provide research which can qualify the performance and suitability of construction materials and systems for energy efficiency, environmental responsibility, sustainability, and carbon reduction," explained a reader.
The survey respondents overwhelmingly felt the use of taxpayer dollars for buildings projects must be reviewed on a cyclical basis.
"I think if there are opportunities to use federal / taxpayer dollars, there should be some research and evaluation of the proposed projects and materials. Perhaps there could be an opportunity to open and explore alternate materials and construction methods," said a reader.