Installation expertise
Hiring a crew of installation professionals with the experience and knowledge to meet the needs of the developer, architect, landscape architect, specifier, and contractor is crucial.
A good synthetic grass installer will build a great base over compacted dirt and put down the proper drainage, padding, turf, and infill for the use of the space. If the installer is good, they are not biased or swayed by one product or system over another. There is one best system and one best design for the application.
There are turf choices to be made, but for the most part, those are either designed for a specific application or the choice is aesthetic and should be left up to the property owner or end user. Seams between the 4.6 m (15 ft) rolls should be mostly hidden. The infill, and the brushing to install the infill, should result in a surface in which every blade of grass is standing up perfectly. If it is a commercial installation, the edges should be secured for children playing, wheelchair accessibility, and the elimination of trip hazards.
It is imperative the specifier knows and understands the challenges inherent in each site, the goals of the client, and the intended use of the space in order to choose the proper turf product.
Author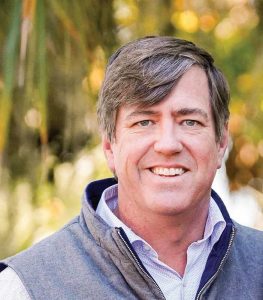 Stan Pennington is the founder/CEO of Grass!365, a synthetic grass business with locations across the country. He has a degree in finance and has been designing and installing golf greens and all types of synthetic grass projects in Europe, the Caribbean, and across the United States since 1998.