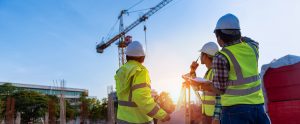 The construction industry lacks qualified, trained workers to replace the veterans. While the face of this industry is skilled trades and craftspeople, the real keys are the managers, who often come from the field and/or other industries with experience in 'soft skills.' Educational institutions are still emphasizing the academy model, which allows for few opportunities for hands-on, visual learners. Many left the industry during the last economic downturn through retirement or career changes, and businesses are scrambling to find replacements.
The key challenges include how to build on the past without being anchored to it, and how to thoughtfully engage the present and future with no fear.
As for opportunities, although universities continue to model the academy, they are finally waking up to reality and incorporating practical training into the educational process.
In his introductory guest blog on the CSI website, Dean Bortz, CSI, CCPR, CDT, provides a six-point outline of the causes of the construction industry management crisis, the challenges it presents, as well as the opportunities.
If you have an idea or opinion you would like to share with your colleagues in the construction industry, please contact CSI content strategist Peter Kray at pkray@csinet.org. He would love to help publish your thoughts.