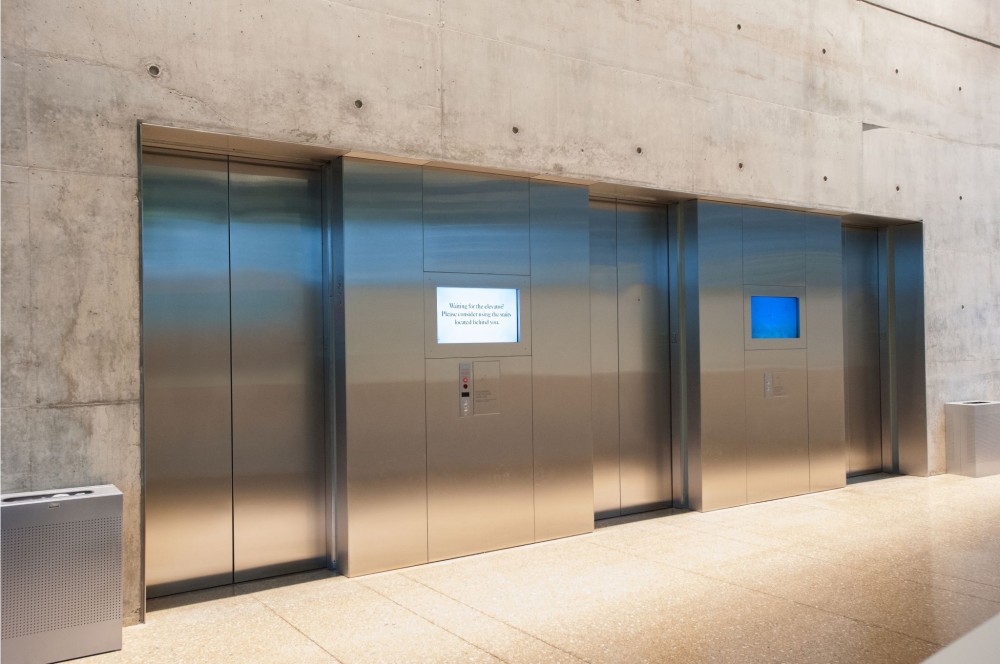 by Sasha Bailey, LEED AP
Indoor air quality (IAQ) has become increasingly important for building owners and occupants in recent years. With more information available to the public on air quality issues—including the potential negative effects of off-gassing and the evaporation of volatile chemicals and other emissions—it is imperative for building product manufacturers to focus on eliminating issues associated with their products.
To better understand IAQ issues, it is beneficial to have some history on how it relates to buildings and building occupants. Sick building syndrome (SBS) has been studied for the last few decades and is relevant to occupant health. Anyone can be affected by SBS, but those in office buildings are most at risk because they usually do not have control over work environments. The U.S. Environmental Protection Agency (EPA) defines SBS as:
Situations in which building occupants experience acute health and comfort effects that appear to be linked to time spent in a building, but no specific illness or cause can be identified. The complaints may be localized in a particular room or zone, or may be widespread throughout the building.
Common complaints related to indoor air quality and SBS include:
headaches;
eye, nose, and throat irritation;
dizziness;
nausea;
fatigue;
skin problems; and
difficulty concentrating.
Most cases of SBS occur in offices and common contributing factors include:
inadequate ventilation;
chemical contaminants from indoor sources like carpeting or paint;
chemical contaminants from outdoor sources such as vehicle exhaust or plumbing vents; and
biological contaminants like mold, bacteria, and viruses.
One of the main culprits in decreased indoor air quality and SBS is volatile organic compounds (VOCs). VOCs are emitted as gas from various solid and liquid products. Some examples include paints, carpeting, furnishings, wood products, and adhesives, as well as indoor maintenance agents such as pesticides, cleaning products, office equipment, and even permanent markers. Some of the effects associated with the emission of VOCs mirror those found in SBS cases. It is important to note not all organic chemicals contribute to adverse health effects—it is contingent on the substance's toxicity level and the concentrations and exposure for humans.
It is no secret Americans spend the majority of their time indoors. Unfortunately, EPA studies have shown several VOC levels are two to five times higher indoors than outdoors. As a result, the agency has developed many resources, such as the Building Air Quality Action Plan, available to building owners who want an easy-to-understand path for transforming their building.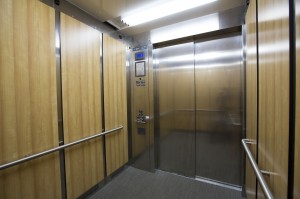 As more becomes known about the adverse effects of poor IAQ on tenant health, productivity, and attendance, it is clear a responsibility lies with the construction and leasing industry. Building product manufacturers act as the front line on this issue and are therefore in a unique position to make positive changes. Forward-thinking companies have begun to use tools like lifecycle assessments (LCAs) to help them identify potential issues with their products. Some of those issues include emissions or off-gassing that can continue after a product's installation. The LCA technique allows companies to assess environmental impacts associated with all the stages of a product's life, from cradle to grave.
In the past, it was acceptable for manufacturers to claim responsibility only for what occurred within their own facilities, but this is no longer the case. Manufacturing companies are now expected to not only be aware of everything happening within their own walls, but to hold their suppliers accountable as well. To this end, quite a few companies/organizations have begun working to identify and create lists of concerning chemicals. To date, there are more than 20 such lists compiled by states, corporations, EPA, and European Union (EU). This data has made it easier for manufacturers to gradually phase-out or replace chemicals of concern. In the past, finding alternative materials or products could be challenging. However, with the growing global emphasis on sustainability and green construction, more companies are now offering healthier products at the same or slightly increased pricing.
Once a manufacturer has found an appropriate replacement product it is necessary to rely on reputable third parties to test and validate any indoor air quality claims. Long-established product-certification services, such as Underwriters Laboratories (UL), have entered the environmental certification arena. Products can now be submitted to UL for placement within their testing chambers to evaluate emissions, off-gassing, toxicity, IAQ, and other elements.
Environmental claims can vary based on applicable product standards. For instance, the State of California has set strict standards for buildings' indoor air quality commonly referenced as Section 01350, part of the State's Collaborative for High Performance Schools (CHPS) program. Section 01350 covers public health and environmental considerations for building projects, including indoor air quality goals and procedures. Parts of these goals include limits on VOC levels and procedures for how to test building products for VOC-emission rates. Such standards allow testing and certification bodies like UL to validate and certify against them. This makes it is possible for product manufacturers to provide not only an environmental claim, but also a third-party reviewed and validated label for their claim.
In the case of elevators, indoor air quality can be easily diminished in several places within the cab and the machine room. Affected products can include paints, coatings, adhesives, and sealants used by the manufacturer, and wood or agrifiber products in the floor, walls, or ceiling.
Qualifying questions related to indoor air quality can include:
1. Does the manufacturer use powder-coat processing or traditional solvent-based paints for their cab interiors?
2. Do wood-based products—such as particleboard or plywood—contain added urea-formaldehyde?
3. What kind of sealants and adhesives are used to adhere interiors items?
Programs like the U.S Green Building Council's (USGBC) Leadership in Energy and Environmental Design (LEED) rating system contain details and limit levels for indoor-source contaminants. In particular, the Indoor Environmental Quality (EQ) section on low-emitting materials can provide detailed information.
For instance, EQ Credit 4.1, Low-emitting Materials: Adhesives and Sealants, specifically identify the VOC limit in grams per liter less water for various adhesives. Additionally, EQ Credit 4.2, Low-emitting Materials: Paints and Coatings, identify standard VOC limits for paints in various forms. By following strict guidelines established by commonly accepted standards like LEED, EPA or California's Section 01350, it is easy to ensure optimal IAQ attributes in specified products for all new construction or renovation projects.
When selecting products, specifiers should always ask the manufacturer to provide Material Safety Data Sheets (MSDS) and attribute information sheets. This documentation can be used to substantiate indoor environmental quality or low-emissions claims beyond what is found in traditional brochures. By including the request for such documentation, the burden of proof relies on the product manufacturer rather than the organization responsible for specifying or purchasing the product.
By working together, building owners, and product manufacturers have the opportunity to make significant changes in buildings. Seeking qualified and educated partners in product decisions means relying on manufacturers who can provide fact-based technical data. It is through educated industry partnerships the health and wellness of building occupants will continue to improve in the coming years.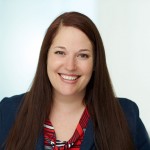 Sasha Bailey, LEED AP, is in the strategic communications manager for ThyssenKrupp Elevators Americas' Business Unit. Prior to moving into her current role, she was the sustainability manager for the company and spent time working on strategy for the internal and external sustainability programs. Bailey holds a bachelor's degree from University of Texas at Dallas. She can be contacted via e-mail at sasha.bailey@thyssenkrupp.com.