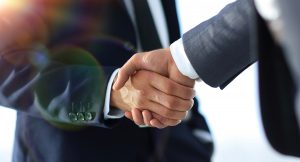 California-based construction company Trimble has entered into an agreement to acquire privately held construction software firm Viewpoint from Bain Capital in a reportedly all-cash transaction valued at $1.2 billion. According to a statement released by Trimble, Viewpoint is complementary to the company's recently acquired e-Builder business and, as such, the purchase will extend Trimble's ability to provide complete and integrated project, jobsite, and business workflows.
Serving approximately 8000 customers worldwide, Viewpoint provides scalable construction management software, which integrates a contractor's financial and resource management to their project operations and to their jobsite and fieldwork. Trimble states this integration enables users to effectively view and manage data and workflows spanning the lifecycle of a construction project, allowing for project transparency, increased collaboration, and lower costs.
"The Viewpoint acquisition, in combination with the recent e-Builder acquisition, confirms Trimble leadership in the accelerating digital transformation of the construction industry," said Steven W. Berglund, CEO of Trimble. "The acquisitions are strategically significant and position us to play a unique and central market role in providing comprehensive enterprise and project solutions."
The acquisition is scheduled to conclude in the third quarter of 2018.
To read more, click here.