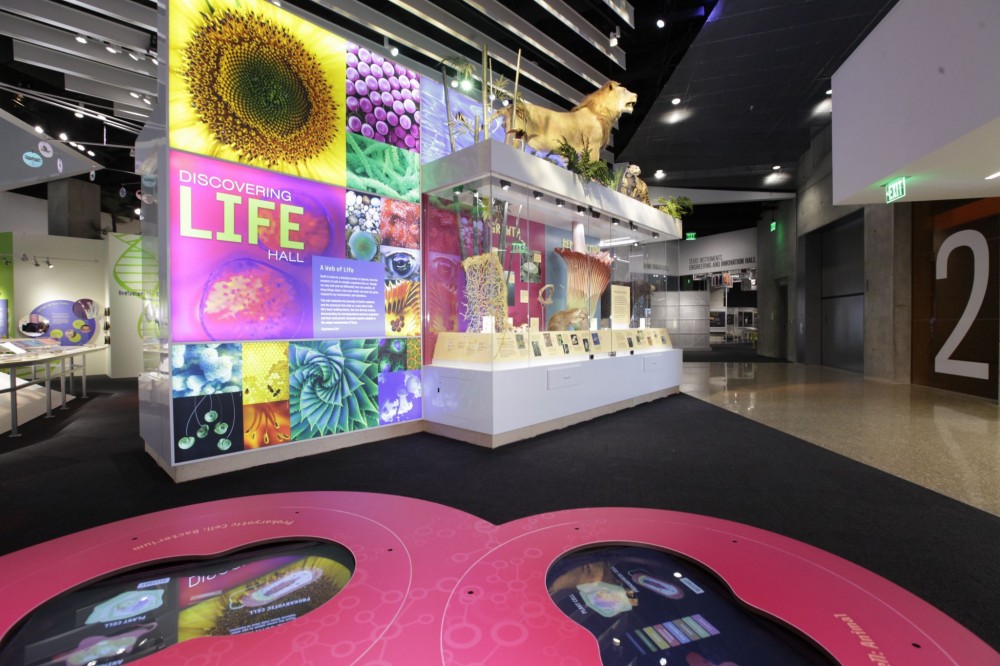 by Paul Bertram, FCSI, CDT, GGP
This year, dramatic changes are happening to Green Globes to improve the building assessment and certification program's technical rigor and usability. As the market increasingly adopts sustainable building practices, these updates will have more impact than ever before. It is important design/construction professionals understand what these programs demand and why.
The Green Building Initiative (GBI) administers the building certification program in the United States, having brought the program in from Canada in 2006. There are individual Green Globes programs for New Construction (NC)—this article's focus—along with Continual Improvement of Existing Buildings (CIEB) and CIEB?Healthcare.
The program itself is descended from Building Research Establishment Environment Assessment Method (BREEAM), a widely used environmental assessment method that set the international standard for best practices in sustainable buildings. (North of the border, a Green Globes program for existing building certification is administered by Building Owners and Managers Association [BOMA] Canada under the name BOMA BESt [Building Environmental Standards].)
Green Globes is a web-based program that includes an onsite building assessment. The program starts with a survey to help users identify and quantify the environmental attributes of their building design or building operations. Construction documents are also submitted. A third-party assessor is assigned to review the survey and documents, and to provide feedback to the client. The feedback continues during the onsite assessment phase where the assessor verifies the information accurately reflects the building as constructed.
The new program
The total points for the environmental criterion equal 1000. Buildings need to achieve a minimum of 35 percent of potential points to be eligible for certification. Ratings of one, two, three, or four Green Globes are awarded depending on the percentage of points received.
Recently, GBI updated its Green Globes New Construction program.1 Changes were based on an American National Standards Institute (ANSI)/GBI 01-2010, Green Building Assessment Protocol for Commercial Buildings.
Within the new construction tool, Green Globes allocates points across seven primary environmental assessment areas:
Project Management (five percent);
Site (11.5 percent);
Energy (39 percent);
Water (11 percent);
Materials & Resources (12.5 percent);
Emissions (five percent); and
Indoor Environment (16 percent).
Of the new changes, those made to the Energy and Materials & Resources areas best illustrate advances that will likely impact building sustainability professionals.
Energy category
A building's energy performance often has the greatest environmental impact, as well as the most potential to reduce direct energy costs for the owner. In the Green Globes program, the Energy assessment area is worth up to 39 percent of the total possible points. Additionally, there is the choice of four paths for evaluating energy performance. These paths were built on established standards or measures and together address the broadest range of users, some of whom might otherwise be discouraged by cost or the difficulty of a single, prescriptive approach.
As shown in Figure 1, the four paths range from the familiar to the leading edge:
Path A: Energy Star Target Finder;
Path B: ASHRAE 90.1-2010 Appendix G;
Path C: Building Carbon Dioxide Equivalent (CO2e) Emissions (ANSI/GBI 01-2010); and
Path D: ASHRAE Building Energy Quotient (bEQ).
Each path has specific requirements and maximum point thresholds that can be achieved. Extra points are also available to reward superior energy performance.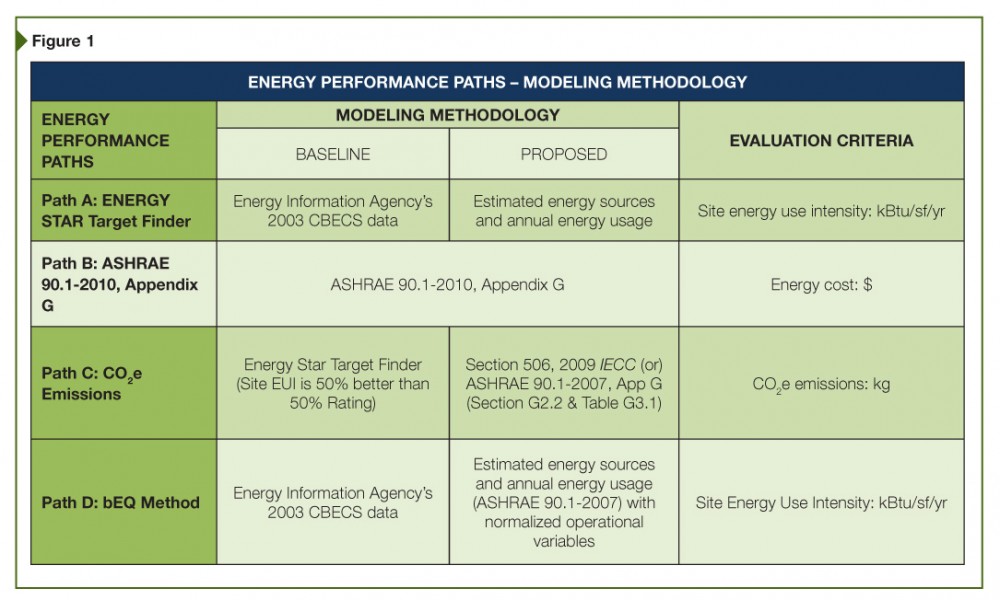 Path A: Energy Star
The Energy Star Target Finder program is structured to predict a newly designed or renovated building's energy performance based on the U.S. Environmental Protection Agency's (EPA's) benchmarking methodology. The program uses the U.S. Energy Information Agency's (EIA's) Commercial Building Energy Consumption Survey (CBECS) data in conjunction with certain normalization factors and energy production cycle considerations (source to end user) to benchmark the proposed building's projected (designed) energy use.
The projected energy use is derived through a design modeling and simulation process, resulting in a final design energy use intensity (EUI). This final design EUI is entered into the Target Finder online program to be benchmarked against the regional energy performance data, specific to the building occupancy type, and compared against the user's energy performance target. When the building achieves a minimum 75 percent projected performance threshold, it is designated as "Designed to Achieve an Energy Star Label."
The Target Finder program requires an iterative process to be effective and, in contrast to Portfolio Manager for existing buildings, the user does not submit the results to the Energy Star office to seek a building label. For building types not included under Energy Star, other Green Globes energy performance paths can be pursued.
Path B: ASHRAE Std. 90.1-2010 Appendix G
Also referred to as the 'Performance Rating Method,' Path B provides a method for evaluating the performance of all proposed designs (including alterations to existing buildings), as long as the design includes mechanical systems. This path uses American Society for Heating, Refrigerating, and Air-conditioning Engineers (ASHRAE) 90.1-2010, Energy Standard for Buildings Except Low-rise Residential Buildings, which is substantially improved from the 2007 version.
Per this standard, building energy models are prepared for both baseline and proposed cases. Several building components are modeled, including:
building envelope;
HVAC;
service water heating;
power;
lighting;
equipment; and
renewable energy systems.
The main purpose of creating these two models is to compare their energy costs (using utility rate structure) as opposed to their energy use or emissions. This approach is most suited to locations where peak shifting is encouraged by using thermal energy storage systems to reduce energy use during daytime peaks. The inherent limitation to this approach is it may not reduce actual energy use or emissions. Further, assumptions made about several factors affecting energy usage—such as occupancy, building operation/maintenance, weather, and changes in energy rates—will result in differences between the model and actual experience.
Path C: Building CO2e Emissions (ANSI/GBI 01-2010)
This path measures energy performance in carbon-dioxide-equivalent emissions, offering design teams a way to quantify their reduction in 'CO2e' as compared to a baseline building. After all, reducing greenhouse gas (GHG) comes not only from energy-efficient design and optimizing the building's energy demand, but also from using low-carbon energy sources with clean/renewable energy generation.
An advantage of this energy path is the baseline building is determined by Energy Star Target Finder, so the energy modeler and design team can spend their efforts on modeling the proposed building as accurately as possible without having to also do so for a baseline building. This also prevents the tendency to model a low-performing baseline building in order to improve the performance of the proposed building by comparison.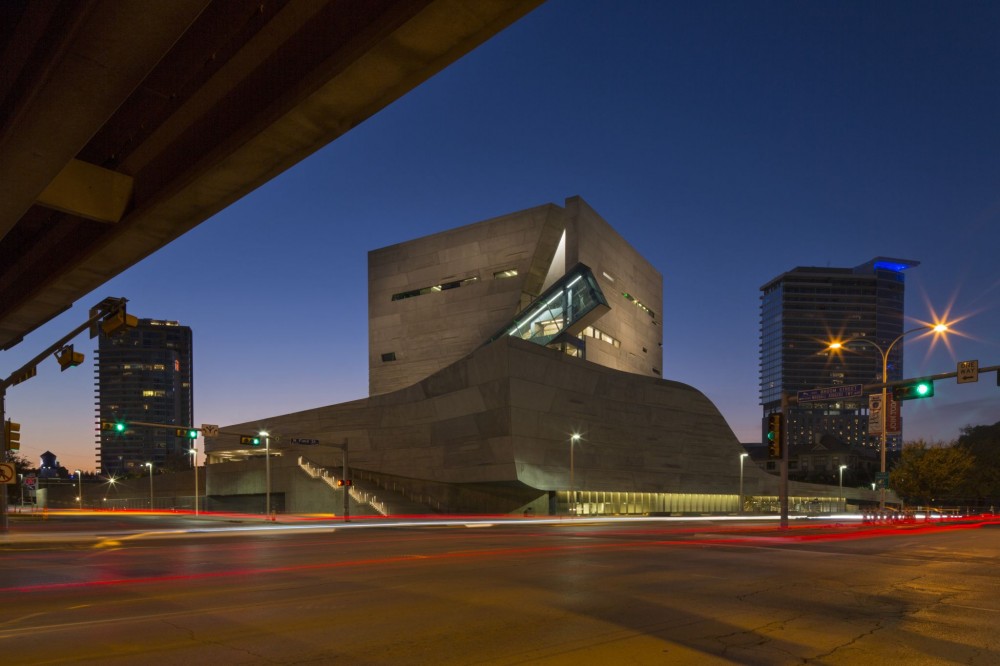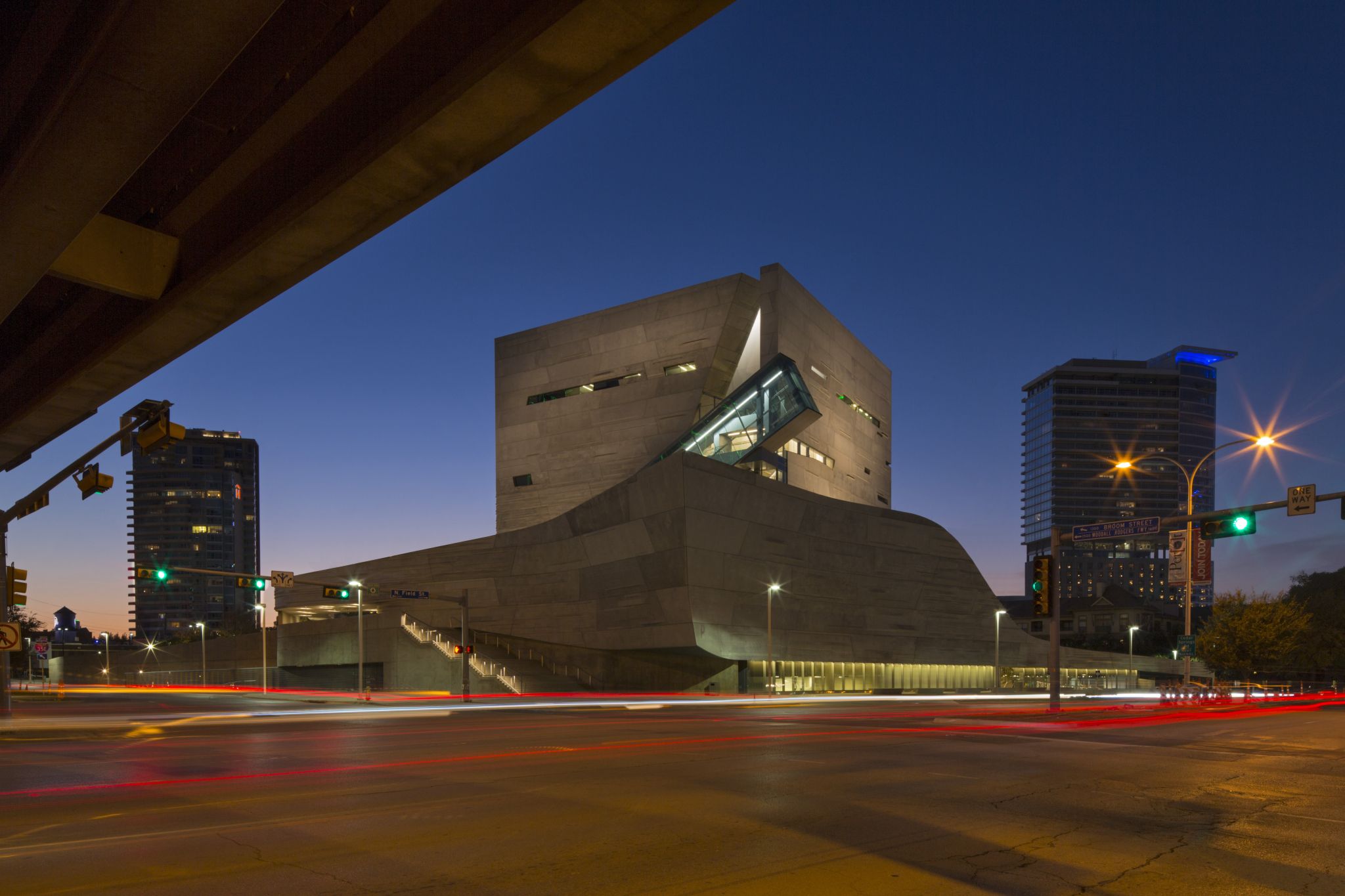 Path C is in line with the American Institute of Architect's (AIA) Architecture 2030 Challenge, which aims for new buildings and major renovations to be designed so, by the namesake year, they do not operate on fossil-fuel GHG-emitting energy. Both the Architecture 2030 Challenge and Path C observe similar protocols for baseline calculation. Using this approach, architects can stay focused on the priority of designing carbon neutral buildings and communities by 2030.
Path D: ASHRAE bEQ as-designed rating
ASHRAE's new tool-based rating methodology for building energy use is the Building Energy Quotient (bEQ) program. This program relies on several standards and measures both as-designed and in-operation use. Path D employs the as-designed rating, which is based on simulated energy consumption independent of operational and occupancy variables.
The tool assigns a letter grade based on the ratio of a proposed building's EUI to the 50th percentile EUI of a target (baseline) building type by location. For example, a net-zero-energy building would earn an 'A+,' a high-performance building would earn an 'A,' et cetera. While the energy use and intensity of the proposed building are estimated using the ASHRAE 90.1 performance method, the baseline energy use and intensity are derived from the Energy Star Target Finder (or from the CBECS database if the building type is not eligible for Energy Star).
Materials & Resources
The selection of sustainable products is moving away from an outdated and less useful single attribute approach. With the advent of lifecycle assessment (LCA) and the availability of product certifications, design professionals have a more comprehensive view of a product's environmental impact. They can select materials based on multiple attributes, such as appropriate application to building design and regional location and the anticipated building service life. Green Globes NC provides two paths for product selection:
Path A: Performance Path; and
Path B: Prescriptive Path.
Buildings are typically divided into two categories: Building Assembly (which includes the core and shell) and Interior Fit-Out (which includes the interior partitions, finishes, and furnishings used within the building assembly). Often, the term 'whole building' is used when referring to the building assembly, but this reference can be misleading because lifecycle tools that evaluate the 'whole building' rarely include the interior fit-out. Green Globes users have the ability to take either Path A or B to evaluate product selection for each category, providing increased flexibility as well as the opportunity for broader comparison of products being employed.
Performance Path
Green Globes promotes evaluation of buildings using a lifecycle approach wherever possible. The development of lifecycle assessment (LCA) tools and databases has made it feasible to compare LCA of various building assemblies that meet client desires and functional needs.
Ideally, it would be preferable to evaluate interior fit-outs through comparative LCA as well, which is why Green Globes includes a path to accommodate this. However, there are no tools readily available because interior fit-outs include products with multiple formulations, varying feedstocks, and often proprietary ingredients.
If a building owner or design professional wanted to pursue lifecycle analysis of comparable interior fit-outs, a third-party LCA consultant would be required. Regardless, this option is included within the Green Globes Performance Path as an acknowledgement that LCA is the future for comparing interior solutions.
Databases on chemicals and feedstocks used for proprietary products are growing and, as they do, it is anticipated they will contribute to the development of LCA tools for interior fit-outs. In the meantime, Green Globes offers a Prescriptive Path to evaluate individual products from a lifecycle and multiple attribute perspective for both interior fit-outs and building assemblies.
Prescriptive Path
Traditionally, green building rating systems, standards, and codes have used single attributes—such as recycled content, bio-based, or volatile organic compound (VOC) emissions—as a means for sustainable product selection. However, selecting a product from a single attribute perspective may not yield the most sustainable product for a given application.
A better approach—as incorporated in the Green Globes Prescriptive Path—is to use multiple attributes, evaluating all the appropriate product criteria. Green Globes accommodates three methods for performing multiple attribute evaluation of products.
The first method is use of Environmental Product Declarations (EPDs), which indicate the ingredients (feedstocks) used to manufacture a product.2 There are two types of EPDs: Industry Wide EPDs, which are generic to a product type, and Product Specific Declarations, which are manufacturer specific for a family of products.
EPDs should be determined using recognized Product Category Rules (PCRs) so products are being compared to the same criteria. EPDs also require conformance to European Standard (EN) 15804, Comparable Environmental Information, or International Organization for Standardization (ISO) standards:
ISO 14040, Environmental Management?Lifecycle Assessment: Principles and Framework;
ISO 14044, Environmental Management?Lifecycle Assessment: Requirements and Guidelines;
ISO 14025, Environmental Labels and Declarations—Type III Environmental Declarations: Principles and Procedures; and
ISO 21930, Sustainability in Building Construction—Environmental Declaration of Building Products.
At minimum, EPDs should also have a cradle-to-gate scope, although cradle-to-grave—which addresses the use and disposal phases—is preferred. When evaluating EPDs, however, it is also important to consider the appropriate application of the product, including durability and building service life. For example, selecting a product with a desirable EPD that lasts only five years for a building with a service life of 25 years would not be the most sustainable choice.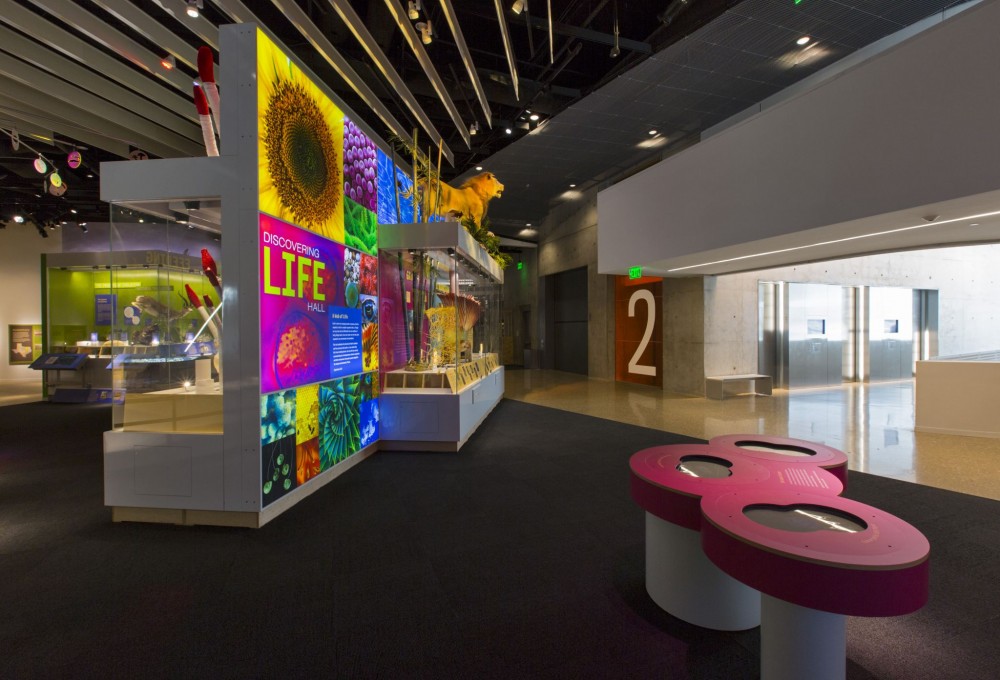 Another way to compare and evaluate products for specification is through third-party-certified multiple attribute standards. These standards are based on a consensus process (often ANSI-based) that includes all product stakeholders. Criteria for evaluation are agreed on and include information on feedstocks and manufacturing processes. Examples include NSF International sustainability assessment standards, Underwriters Laboratories (UL) Environment sustainability certifications, and sustainable forestry certifications.
The third method of product evaluation uses third-party-certified LCAs of products, performed by select manufacturers wanting to demonstrate the complete lifecycle of their product. This method enables a design professional to compare products based on an understanding of their environmental footprint.
Regardless of the method used, it is important durability and service life are considered when designing the building assembly and interior fit-out, ensuring specified products are both environmentally preferable and meet the application's functional and aesthetic needs.
Process improvement
In addition to changes that increase the technical rigor of Green Globes come improvements in the process that make it more interactive and user-friendly. Green Globes users enter design data in a web-based survey that provides a projected score. A third-party Green Globes Assessor (GGA) is then assigned to verify the user's responses and provide feedback to the project team throughout the design and construction process.
The process includes an on-site visit by the GGA at conclusion of the construction phase to verify implementation and to gather additional information used in the final report. The GBI then issues a score based on the report. Buildings achieving a score of 35 percent or greater receive a rating of one to four Green Globes, based on the percentage of total points achieved.
The updated Green Globes tool now provides suggested improvements in an optional Pre-Design review stage that help the project team make decisions early in the design process that would cost additional time and money if made later.
Conclusion
Design professionals and their clients are more savvy and informed than ever before. At the same time, the bar for building sustainability continues to rise. This year's updates to Green Globes incorporate innovative approaches that provide building stakeholders with more support in reaching their design goals. The inclusion of both performance-based and prescriptive options also provides flexibility to accommodate sustainable construction for a wide range of building types.
Notes
1 Visit www.thegbi.org/green-globes/revised-new-construction-program.shtml. (back to top)
2 For more on EPDs, see the article, "LCAs, EPDs, and Increased Product Transparency—The Next Step to Greener Buildings," by Julie Rapoport, PhD, PE, LEED AP, in the March 2013 issue of The Construction Specifier. (back to top)

Paul Bertram, FCSI, CDT, GGP, is a Fellow of the Construction Specifications Institute, and a past-president. He has a solid background in climate change, reporting building product environmental impacts, building-envelope energy efficiency, and net-zero strategies. Bertram represents Kingspan Insulated Panels with ASTM E60 Committee on Sustainability, ASHRAE 90.1 Envelope sub-committee, the U.S. Green Building Council (USGBC), and the National Institute of Building Science (NIBS) Building Enclosure Technology and Environment Council (BETEC). Prior to joining Kingspan, he was with the North American Insulation Manufacturers Association (NAIMA), and president of his Orlando-based graphic design firm PRB Design for 30 years. Bertram began his career in design and development at Walt Disney World. He can be contacted at paul.bertram@kingspan.com.