by Steve Revnew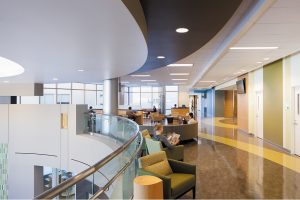 When it comes to specifying coatings for projects, one must consider both performance and aesthetics. Recent advancements in technology have resulted in paints offering unexpected benefits such as killing harmful pathogens on coated surfaces as well as helping reduce odors and volatile organic compounds (VOCs) in a space.
To select the right coating for facilities ranging from healthcare to commercial, it is essential for architects and specifiers to understand new advancements in the industry and also know the difference in classification to ensure the correct product is chosen for the job. The terms 'antimicrobial,' 'antibacterial,' and 'microbicidal' are confusing for many. Each term refers to specific benefits, and it is important design professionals understand where each type works best.
Antimicrobial
When microbes grow on a painted surface, they can stain and deteriorate the paint film, thereby reducing the coating system's integrity. Coatings containing an antimicrobial agent can inhibit the growth of microorganisms (e.g. mildew and mold) and bacterial odor as well as protect the film from degradation.
Antimicrobial paints should be specified in areas where moisture/dampness is present because coating film in these regions can attract mold and mildew, which results in deterioration.
The term 'antimicrobial' can be used in a variety of product claims across industries. However, products claiming antimicrobial properties with a public or nonpublic health tag must go through appropriate testing by product type to demonstrate efficacy and then be approved by the U.S. Environmental Protection Agency (EPA).
Antibacterial
While antimicrobials act against all agents (e.g. bacteria, virus, and fungus), antibacterial paint only prevents the growth of common microbes making up harmful bacteria. Therefore, it can be employed to just protect the paint film. These coatings have limited distribution. They are employed in moist, damp, or highly humid areas to protect the paint film from degradation. Other features such as washability, scrubability, and overall durability are typically incorporated into these coatings.
Microbicidal
Microbicidal substances or compounds go a step further by actually killing microscopic organisms on the surface. Paints formulated with these properties are designed to kill bacteria or other disease-causing microorganisms on painted surfaces.
Any product with health-related claims of killing harmful microorganisms must be registered with the EPA. Unlike antimicrobial paint, microbicidals have an active ingredient—quaternary ammonium compound (alkyl dimethyl benzyl ammonium chloride), commonly known as 'quat'—that kills five types of harmful bacteria, including:
Staphylococcus aureus (Staph);
methicillin-resistant Staphylococcus aureus (MRSA);
Escherichia coli (E.coli);
vancomycin-resistant Enterococcus faecalis (VRE); and
Enterobacter aerogenes.
The bacteria are killed within two hours of exposure on a painted surface. Maintaining quat's stability for use in coatings is one of the key innovative developments in the painting industry.
This advancement in technology means architects and specifiers now have the ability to select a product that continuously kills harmful pathogens on painted surfaces with minimal effort.
Microbicidal paint should be specified in spaces where many people gather, such as schools, healthcare and athletic facilities, and restrooms and laundry rooms in residential settings.
Paint in action
The Northside Hospital Healthcare System recently completed a three-story vertical expansion to the existing five-story tower at its Forsyth County facility in Cumming, Georgia. Northside engineers worked closely with design professionals to determine the best coatings for all phases of the project.
Microbicidal paint was employed throughout the seventh floor, which was designed to serve as an oncology bed unit.
"Microbicidal properties were attractive given the compromised immune system of our patient population for this floor," said Tom Doenitz, engineering manager at Northside Hospital.
The contractors DACA Specialty Services of Norcross, Georgia, found the paint extremely easy to apply with no touch-ups required.
Odor reduction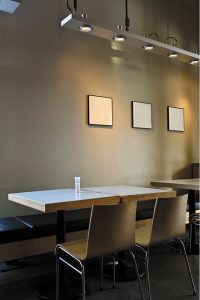 In addition to the differences between antimicrobial, antibacterial, and microbicidal, it is important to be familiar with the innovative coating technologies available today.
Building owners face many challenges when it comes to controlling odors, which can emanate from sources such as cafeterias, restrooms, kitchens, and patient rooms. Paint with odor-eliminating technology can deconstruct carbon molecules to neutralize and dissipate odors of an organic origin.
Poor indoor air quality (IAQ) can also be caused by airborne concentrations of formaldehydes and other aldehydes—known as VOCs—which originate from sources such as carpet and insulation. Paint with formaldehyde-reducing technology actually helps to improve IAQ by transforming aldehydes into water molecules and a harmless inert gas. The result is a reduction in airborne concentrations of VOCs.
Protecting painted surfaces
Cleaning and sterilization are two primary ways building owners fight to keep their properties hygienic and aesthetically pleasing for residents, visitors, and employees. Therefore, coatings must be able to withstand frequent washing and cleaning.
Several paint options are specially formulated to withstand the demands of high-traffic areas. However, for the technologies in the coating to function as intended, the paint's surface should be maintained in the face of aggressive sanitation procedures. It must not be cracked, chipped, or covered with film, oils, or wax.
Standard cleaning protocols should be followed. Anytime dirt or grime is visible on the painted surface, a mild detergent and water can be used to clean the area. If the paint film is marred or damaged due to the drying paper, the surface should be repaired and repainted.
Conclusion
Today, coatings can accomplish more than was previously thought possible, both in appearance and performance. Far from simply fulfilling an aesthetic function, they have now become a key part of the solution for many architects and specifiers seeking ways to overcome some of their biggest challenges. Understanding the differences between coating technologies and the benefits each can provide when selecting paint allows for the greatest return on efforts and investment.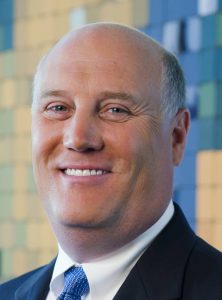 Steve Revnew is senior vice-president of product innovation at Sherwin-Williams. During his 30-year tenure at the company, Revnew has served many roles, including chemist, product manager, and director of marketing. He is a member of the National Association of Home Builders (NAHB) and the U.S. Green Building Council (USGBC). He also served on the Painting and Decorating Contractors of America's (PDCA's) board of directors and as the chair of its national associates board. Revnew has a degree in chemistry from Eastern Michigan University and an MBA from Baldwin-Wallace University. He can be reached at sherwin-williamstrade@clynch.com.