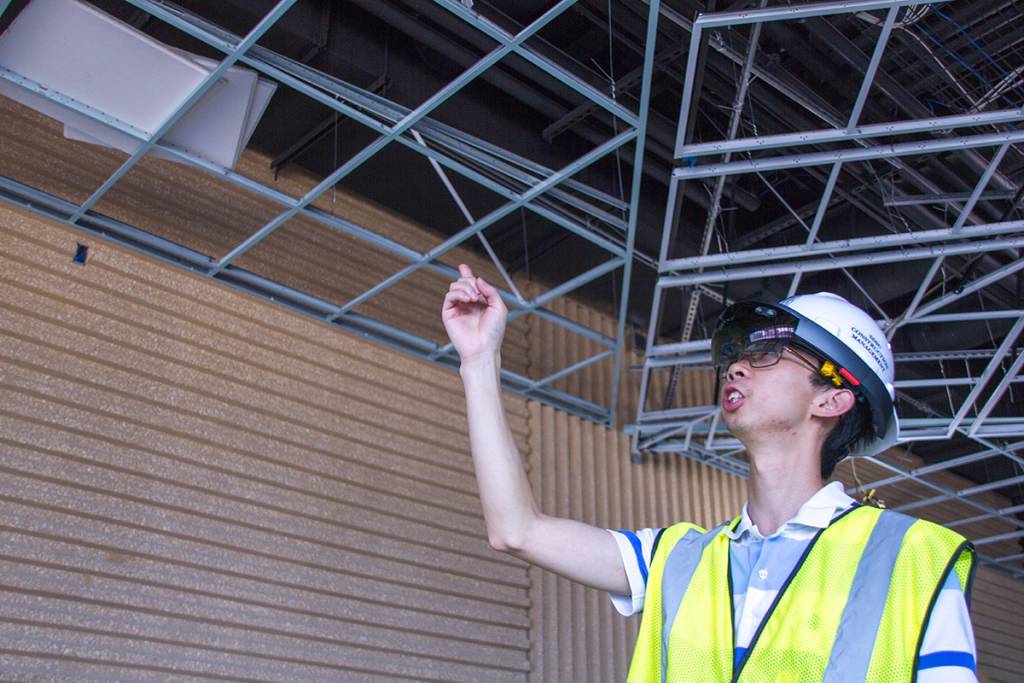 Yilei Huang, assistant professor of the Department of Construction and Operations Management at a South Dakota State University (SDSU), is using a mixed reality headset to "see" where to position conduits in a commercial building.
Huang will work with an electrical contractor for the Avera Health building in South Dakota to test the new technology. The proposal is funded through the Thomas Glavinich ELECTRI International Early Career Award.
Conduits, made to protect the electrical wiring found in commercial buildings, are generally installed in tight spaces between the ceiling and the floor or roof among other building systems, such as ventilation, water, and fire protection. These conduits can often be difficult to place due to limited visibility.
With the mixed reality headset, there is no need for contractors to bring a computer or iPad to the site to compare what's on the screen with what they see on the site itself to navigate the wires.
"Mixed reality is different than virtual reality," said Huang. "With virtual reality, you cannot see the actual world, just the digital content. With mixed reality, you see what is in front of you plus the digital content."
The device works by projecting a miniature 3D model of a building to the wearer allowing them to virtually view the building and move around the rooms through the back, front and sides of the structure.
The electrical conduit layout will be pulled from a 3D model of all the piping and ductwork in the new Avera building and be adapted to the mixed reality headset software. The electrical contractor will then use the device to view the electrical layout projected on the construction site to plan for the conduit installation and verify the conduits are correctly positioned.
Huang will use the experiment to collect data on how the device works in an actual site environment.