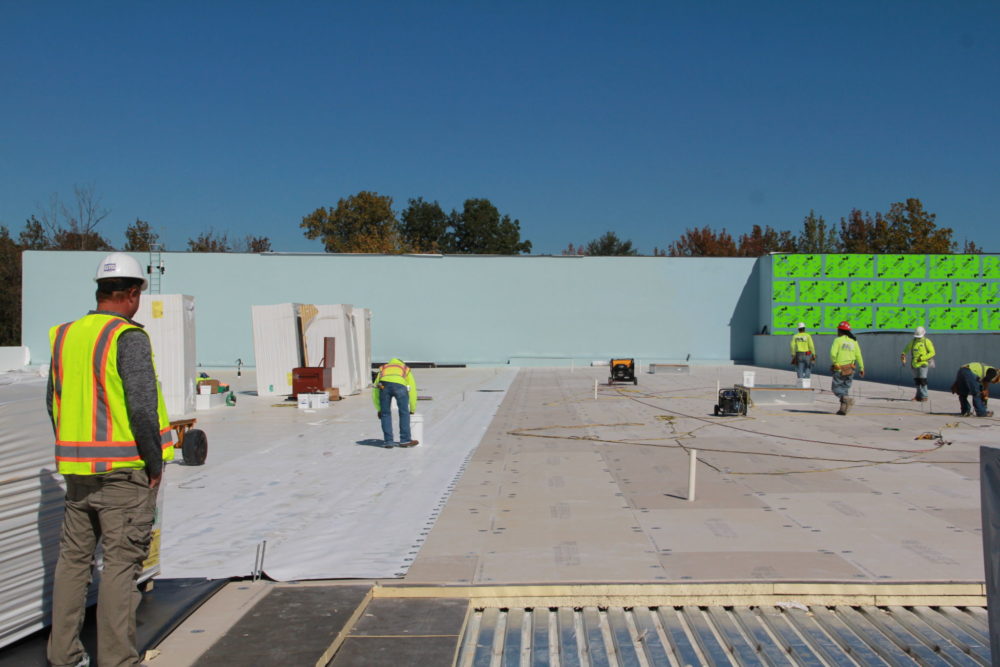 Determining which cover board is right for the job
The membrane materials and necessary roof functions usually determine which type of cover board should be used. For example, if a building is on the Florida coast and a 14.4-kPa (300-psf) rating with a single-ply membrane is needed, a gypsum fiber cover board may be the best option due to its high strength, wind uplift performance, and durability.
When selecting a cover board, it is important to keep in mind which properties are most crucial for the project's roof system. Knowing the properties of each cover board helps in selecting the one that will provide the best value for the building. Some building codes may also dictate the fire and wind uplift properties the roof should achieve.
Cover boards are installed directly under the membrane and above the insulation. Many are fastened directly down into the deck, or they can be adhered to insulation with low-rise foam adhesive or hot asphalt.
To ensure cover boards are installed correctly, one should:
stagger the cover board and insulation joints;
install using approved fasteners with plates or adhesive and follow manufacturers' directions for fastener spacing; and
only install what can be covered by a final membrane system within the same day.
Selecting and installing the appropriate type of cover board can lead to energy efficiency and other benefits for the building. In turn, this creates a higher-performing building beneficial to all occupants.
Conclusion
Cover boards were first used as a barrier board for hot-applied and solvent-based adhesives to prevent damage to the insulation and blisters in the membrane system. These original cover boards were comparatively weak and low-performing to the products of today; their only job was to serve as a barrier board. Over the years, the industry has collected more detailed information about roofs and how storms and normal maintenance can damage surfaces. As a result, additional properties have been added to cover boards, making them stronger and thereby increasing the lifespan of a roof. Building codes have also played a role in the development of these materials. The need for higher fire and wind uplift performance has driven innovation.
Although using a cover board is an additional step, it helps create a long-lasting, durable roof. As these products become the norm in roofing systems, there is an ongoing challenge to identify what else they can do. How can cover board functions increase? Can they help make roofers work more efficiently? Can cover boards provide more value to the building owner, and if so, what is it? These questions will drive innovation and product development in the years to come.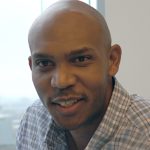 Derrick Hutchinson is a product manager for USG Roofing Solutions with more than a decade of experience in building product development and system evaluations. He is a member of the National Roofing Contractors Association (NRCA), RCI, Single-ply Roofing Industry (SPRI), Asphalt Roofing Manufacturers Association (ARMA), and ASTM. Hutchinson graduated from the University of Illinois at Chicago with a degree in physics. Before taking on the product manager role, he was a senior researcher at USG's Corporate Innovation Center.