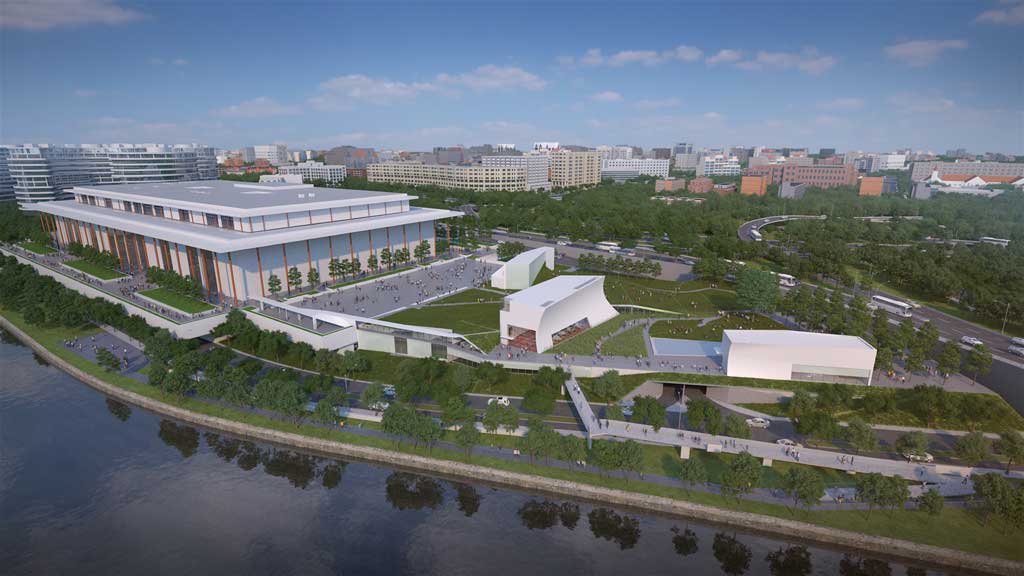 The John F. Kennedy Center for the Performing Arts in Washington D.C. released a sneak peak of the REACH, the facility's first-ever expansion project, which is slated to open in September 2019. Designed by New York-based Steven Holl Architects, the addition is expected to facilitate a stronger one-to-one experience between audience and artist through the creation of smaller, informal performance spaces.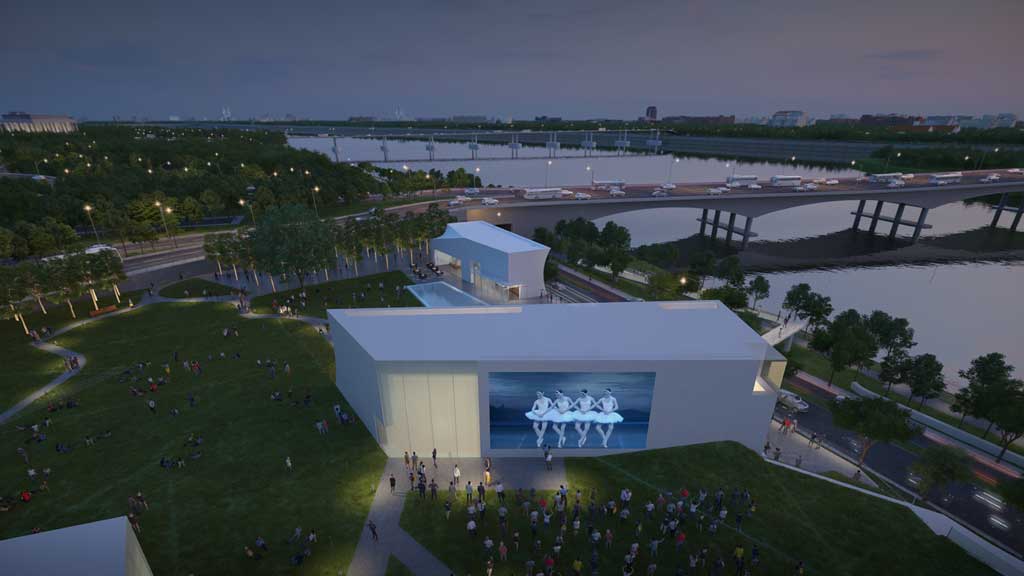 "The REACH will be transformational for the Kennedy Center, for our artists, and especially for our visitors," said Deborah F. Rutter, center president. "We imagine an energized, active space where visitors can go behind the scenes, observe an intimate performance, or simply sit and enjoy the stunning architecture and river views, surrounded by the energy of art in progress."
The 4.6-acre (1.8-ha) project will add more than 6689 m2 (72,000 sf) of space to the facility's interior, including three interconnected pavilions with floor-to-ceiling windows; 11 new multipurpose spaces for performance, events, and classes; and an arts café. For soundproofing, the interior walls have been covered with a specially made acoustical finish the designer calls "crinkle concrete." The random texture of the material will deflect sound waves, preventing them from bouncing back and forth between smooth, parallel walls.
The expansion will add 12,077 m2 (130,000 sf) of landscaping and gardens, including a green roof, a 35-tree ginkgo grove, and green space for art installations, performances, and recreation. Additionally, an outdoor stage and video wall will host concerts and film screenings.
To see more, check out the expansion's project video below, courtesy of the Kennedy Center.