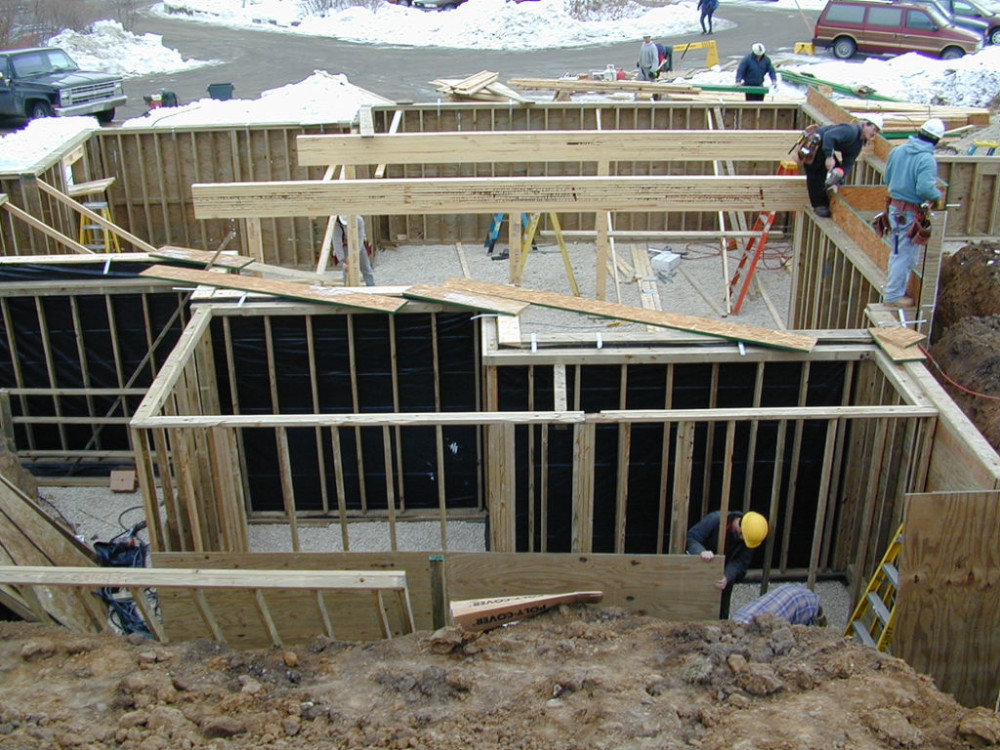 By Buddy Showalter, PE
To help translate what the latest changes to building codes mean for opportunities in wood construction, the American Wood Council (AWC) has introduced four new standards that are adopted by reference in the 2015 International Building Code (IBC) and the 2015 International Residential Code (IRC).
Over the last three months, this author has covered updates to the 2015 National Design Specification (NDS) for Wood Construction, the 2015 Special Design Provisions for Wind and Seismic (SDPWS) and the Wood Frame Construction Manual (WFCM) for One- and Two-family Dwellings (ANSI/AWC WFCM-2015) standard. Each of these articles provides an overview of allowable designs for various applications of wood-frame construction based on the latest code changes in a digestible manner for designers.
In this final installment on the updated standards for wood-frame design, an overview of changes is provided for the 2015 Permanent Wood Foundation (PWF) Design Specification—a publication intended to address structural design requirements of a wood foundation for light-frame construction. The standard for designing wood foundations, most commonly used in residential structures in the upper Midwest, has been updated to reflect reference to the 2015 NDS and 2015 SDPWS, covered previously in this series.
Updated from the 2007 version, there are minimal changes to the 2015 design standard for PWFs. These include updated reference to the following standards:
2015 NDS;
2015 SDPWS;
American Softwood Lumber Standard (PS 20-10);
Construction and Industrial Plywood Standard (PS 1-09);
Performance Standard for Wood-based Structural-use Panels, (PS 2-10); and
American Wood Protection Association (AWPA) U1-14, Use Category System: User Specification for Treated Wood (Use Category 4B: Permanent Wood Foundations).