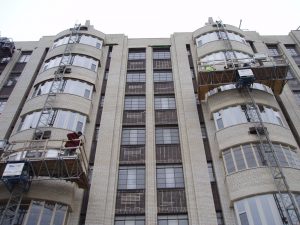 by Stephen W. Buck, AIA, CSI, NCARB
Imagine you are part of a team that has just completed a project at a great location with cutting-edge design, fine materials, and numerous amenities. Several leases have already been signed. Then it happens—cracks appear in various parts of the façade. Windows are cracking without warning. Water enters the building in several different places. It is not readily apparent where the water is entering. Is it every window or door? Are the toilet exhaust grilles dripping water? Is it a sprinkler line leak? Perhaps the water is traveling a path hidden from view? Or perhaps an inspector has discovered a non-complying, rated fire protection assembly, a design employed throughout the building?
Your team has not been able to find the problem or repair the defects successfully. Finger pointing has already begun. Time is of the essence. Several tenants are waiting to fit out their spaces or move in. They have already given notice to end their existing leases in their current location. The building and equipment warranty clock ticks on. Someone has already mentioned errors and omissions.
Whatever the issue, the developer, owner, architect, or general contractor (GC) needs a solution without delay that will last the life of the building. If absolutely possible, the answer should not consume the entire construction contingency, draw down the contractor's retainage, or force a subcontractor into bankruptcy.
It is time to hire a forensic architect.
Hire another architect? Yes, a qualified, neutral third-party with construction and design experience and understanding of materials, systems, detailing, design, contracts, and construction. Forensic architects have seen the trends and patterns of successes and failures and have learned from both. They have decades of experience analyzing building failures. This job is like crime scene investigation for structures.
Investigating building failures
Forensic architects have experience in understanding symptoms and tracking down causes. They understand the physics of materials and natural forces, and how they interact with products and systems employed in buildings. They are sensitive to the building concept, to the materials, textures and colors, and to the shapes, sizes, and costs of the design elements. The process of creating a building and all that forms the final design is something they have done many times before. Their knowledge of the way building systems (e.g. rainscreens, vapor and air barriers, wall drainage cavities, barrier walls, sealants, insulation, dewpoints, thermal bridging, and joints of all kinds) should act when constructed is critical.
One must understand many problems or defects do not manifest until years after the architect of record and GC have left the project. All that is left is a handful of expired warranties, equipment manuals, and as-built drawings. Often forensic architects will be called in when the first or second attempts at remediation have failed.
The forensic architect is not an engineer, material scientist, or a testing lab, although each may be needed to address specific issues. A forensic architect will follow a step-by-step process to record the existing conditions, examine the design documents, review the specifications, research the manufacturer's requirements for their products, and examine how the building systems function and interact with one another. ASTM E2128, Standard Guide for Evaluating Water Leakage of Building Walls, provides an excellent investigative procedure in the "Systematic Approach to an Evaluation" section for an analysis process applicable to understanding most problems encountered in buildings.
Tools on hand
In addition to a pair of practiced eyes, forensic architects have several specialized tools at their disposal.
A borescope is a flexible tube with a lens at one end, an eyepiece at the other, and a light source. This allows for investigation of enclosed spaces without disassembling the construction. For example, it is possible to look inside the cavity in a masonry cavity wall. Installation of sound insulation can be confirmed through a small hole. The condition of fireproofing of structural members can be checked above a hard ceiling.
Videoscopes can be employed to observe and record ongoing activities.
Rebar locators do just that, while a profometer can also indicate location and diameter of rebar as well as the location of buried conduits or cables.
A pachometer measures the thickness and depth of concrete cover.
When moisture is an issue, a moisture meter can check the amount of moisture in a material as deep as 8 mm (5/16 in.). Attachments are available for readings at greater depths. Other methods to detect moisture include the nuclear technique, which bombards a roof with neutrons and measures their speed as they bounce back to the meter. The presence of water will slow the neutrons. A dielectric scanner will detect the higher capacitance of wet materials. Infrared technology is used based on the fact wet roof materials store and conduct heat differently. The hygrometer measures humidity and the thermometer temperature; data recorders provide a record of readings over time.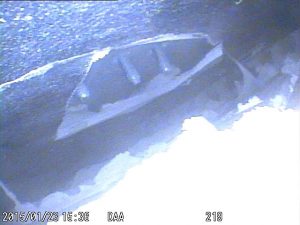 The forensic architect understands how to use the equipment and to interpret the data. The investigation follows a rational, deductive investigative process as detailed in ASTM E2128.
Forensic analyses are not only after-the-fact investigations. With a proactive, design development or pre-construction review, many common problems can be avoided, while more complex building systems can be reviewed by a fresh set of experienced eyes. Constructability can also be confirmed. A peer review not only provides a thorough check of the technical design of a building but can be included in the architect's contract as part of project quality assurance. Often architects opt to include a peer review outside of their construction contract to ensure the quality of their deliverables and as an integral part of their in-house project design process. Peer reviews are not limited to the technical envelope design but can include compliance with building and accessbility codes and manufacturers' requirements, conflicts in project specifications and project drawings, or examination of sound control and fire-protective construction.
Construction administrator
A forensic architect may also be hired as the construction administrator. In some cases, they may be engaged as a "shadow construction administrator," hired by the building owner or project's lending agent. The forensic architect can function as a full member of the construction team, participating in all discussions, and may assist with a complete, ongoing understanding of how the project manual is interpreted, and how that information directs construction. In this way, issues arising during construction can be resolved in the context of contract, code, industry, and manufacturer standards, design, and budget. This can include review of product substitutions.
In the event the contract enforcement, redesign, or compromise fails during the remediation process, a forensic architect can be a witness for litigation, arbitration, or mediation. A witness should be a practicing, licensed architect and may belong to one or more professional organizations. Certification for expert witnesses varies by jurisdiction, although a specialist in arbitration may belong to the American Arbitration Association (AAA).
A forensic architect can provide incredible value to a project and team members by helping to resolve problems, track down design and constructability issues, expose code violations, and provide valuable information with which to resolve conflicts unearthed during the building process. This can result in a lowered risk for project owners, contractors, and architects.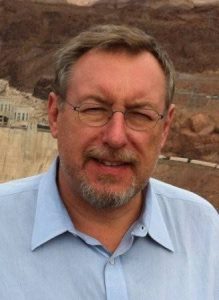 Stephen W. Buck, AIA, CSI, NCARB, is senior architect at Davidson and Associates, Construction Analysts, Inc. Buck has held a variety of architectural roles in his 35-year career including project design, building construction, code review, construction administration and construction contract interpretation, quality assurance/quality control, and specification writing. Buck has a bachelor's in architecture from the University of Maryland and a master's in urban design and planning from City College of the City University of New York. He can be reached at sbuck@davidsonarchitects.com.