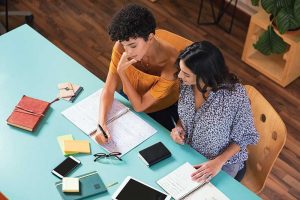 CSI invites all construction industry professionals to share their expertise and ideas by writing a blog for CSI website. Not only will your blog help inform the work CSI members do, it will also increase your brand exposure and improve search engine optimization for you.
"The content that you submit generates instant credibility for you, your message, and the organization you represent," said Chad Rebholz, CEO of Insulpedia.com. "Share that post on social media, and you will be amazed at the level of engagement compared to a post from your own company's website."
All blogs are also considered for publication in the "To Be Specific" column of The Construction Specifier. If you have an idea or opinion you would like to share with your colleagues in the construction industry, please contact CSI content strategist Peter Kray at pkray@csinet.org. He would love to help publish your thoughts.