The CSI College of Fellows has selected five new members to the 2020 class. Each  Fellow was nominated through a rigorous application process, and then elected by the Jury of Fellows for membership. Fellowship is one of the top two honors given by the institute.
The 2020 Fellows are Alan Mitchell Horne Sr., CSI, CCS, CCCA, CDT, AIA, LEED AP, NCARB, USGB; Elias S. Saltz, CSI, CCS, CDT; Lee Ann M. Slattery, CSI, CDT, CCPR, LEED AP; Robin E. Snyder, Esq, CSI, CCS; and William Sundquist, CSI.
Here, Mitchell Horne shares what the honor means to him and how he has contributed to—and benefited from—his membership in CSI.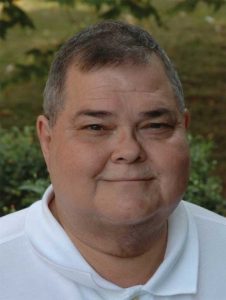 What does being a member of the 2020 Class of Fellows honorees mean to you?
It is a great honor that has been a goal of mine for almost 40 years.
Fellowship acknowledges contributions to the advancement of construction technology. Of all your contributions to CSI, which of them are most significant to you?
My seven years on the Institute Certification Committee where I helped improve the quality of the exams for future candidates.
What was your first job in the construction industry?
A summer laborer for a construction company while in high school.
What has been your favorite aspect of making your career in this field?
Combining several of my favorite things—math and art, plus technical writing.
How has being a member of CSI influenced your life and career?
The fellowship with other design and construction professionals has been extraordinary.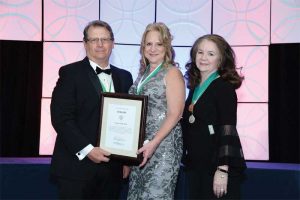 Is there anyone you would like to recognize for supporting the work you do?
I would like to thank several mentors in CSI, including Jentzen Bull, CSI, Marvin Martin, FCSI, T.J. Gottwalt, FCSI, and Norb Steeber, FCSI.
What advice would you give to newer CSI members just entering this industry, or that you wish a colleague had given you?
Make friends with everyone you meet in CSI. They are the cream of the crop and will be invaluable down the road.
What do you think will be the most significant changes, or opportunities, in the construction industry in the next five to 10 years?
Additional steps in technology to make design and construction easier and better coordinated.
Any additional thoughts on how being a member of the CSI community has helped weather the current pandemic and how you and your colleagues continue to support each other?
I think in the current situation, with many design professionals working from home, it would not be possible to meet out work targets without CSI MasterFormat.
Peter Kray is a content strategist with CSI. He can be reached at pkray@csinet.org.