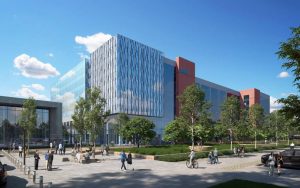 The construction of two semiconductor manufacturing facilities under the $20 billion Intel Ohio project, in New Albany, Licking County, Ohio, will require as much steel as eight Eiffel Towers and as much concrete as the world's tallest skyscrapers.
Phase 1 of the construction of the two new facilities, spanning over a total of 232,258 m2 (2.5 m sf), including 55,742 m2 (600,000 sf) of cleanrooms, will be managed by the engineering, construction, and project management (EPC) firm Bechtel Corporation. The facilities will produce Intel's leading-edge chips, boosting production to meet increasing demand for advanced semiconductors.
Intel's investment will strengthen future economic development in the region and transform it into the "Silicon Heartland" as an entire supply chain is developed to deliver these facilities, including engineers, construction leadership, and craft professionals.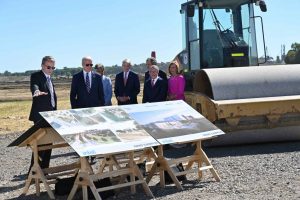 Bechtel will partner with the North America's Building Trades Unions and suppliers to create new construction jobs, and work with local education organizations to implement training programs.
"Bechtel is proud to work with Intel and the people of Ohio to reclaim U.S. semiconductor manufacturing," said Catherine Hunt Ryan, president of Bechtel's manufacturing and technology business. "A project of this complexity and magnitude—with an outsized impact on the community and economy—is the type of work Bechtel is uniquely positioned to deliver. We are honored to be chosen by Intel as its partner and we are ready to build their most advanced semiconductor facilities in the world."
"Intel has chosen Bechtel to deliver our largest construction project to date, advancing our mission to create a more sustainable, resilient, and geographically balanced supply of silicon," said Jackie Sturm corporate vice president, global supply chain operations at Intel Corporation. "Bechtel has decades of world class expertise in complex global construction projects, leveraging a deeply experienced team, critical craft support and robust analytics platforms. Their relentless focus on safety, quality and innovation aligns with Intel key values. We look forward to building the future of U.S. semiconductor manufacturing together."