Adhesion and seams
Two types of adhesion are utilized in creating the blindside bond to the concrete:  chemical and mechanical. Chemical adhesion means a proprietary adhesive is applied to the face of the membrane and protected with release paper. When that paper is removed and the concrete is poured, there is a chemical reaction bonding the two.
Mechanical adhesion involves the penetration of the concrete into a fleecy layer of membrane. Some manufacturers say the heat of hydration also plays into this, allowing inner layers of material to melt and bond to the concrete.
Both systems work when installation is done properly. Special attention needs to be paid to the horizontal application. All membranes must be cleaned by vacuum and blower before the concrete pour or a protection slab, which must be monolithic with the structural pour. Standing water has to be removed. This is essential to create a clean 'canvas' and facilitate full bond at the slab and lower corners.
Standing and stormwater is especially problematic with bentonite as both will cause premature hydration. In other words, the clay absorbs the water and swells ahead of the installation of the foundation. There are differing opinions on how detrimental this is. Some manufacturers say this hydration is not harmful to the performance of the membrane, as long as the clay is still tightly sandwiched between the protective sheets and is undamaged.
There has to be a good system for seaming the sheets and accomplishing end laps. Most manufacturers offer a peel-and-stick adhesive along the selvedge, while others rely on adhesive tape. Many offer a caulk-type product for covering end laps (which must overlap the adjacent sheet by several inches) or covering seams. Some designers say it is best to specify the peel and stick seam and top it with tape or the caulk-type material—the belt and suspenders approach. It is imperative these detail materials offer the same opportunity to bond with the concrete as the rest of the membrane. Redundancy is always a good idea below grade.
Numerous penetrations, protrusions, and cuts will have to be detailed on even the simplest jobs. According to energy codes, the waterproofing should meet the air barrier at the sill or above grade, usually via some type 
of transition membrane. Manufacturers should provide a suite of materials to accomplish all these requirements, such as:

termination bars;

preformed boots to cover anchors;

liquid detailing materials;

reinforcing mesh; and

transition membranes of various widths.
Most manufacturers also provide standard details that show how to trim out penetrations and cuts.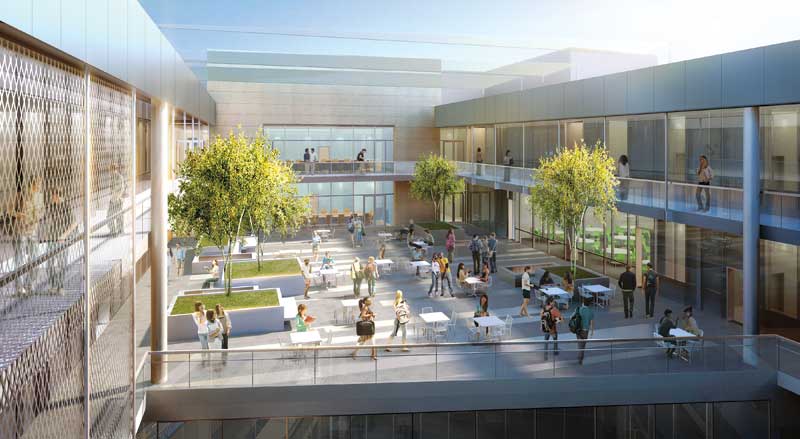 Hitting the wall
Soil retention systems are rarely flat and smooth. They usually have step backs, and changes in grade, materials, thicknesses, or angles. Yet, they form the substrate for the waterproofing. The concrete will conform to the wall and so the pre-applied membrane must flex as needed.
The backup wall needs to be as smooth and sound as possible. This is especially true for some of the stiffer plastic sheets that offer limited flexibility. Achieving a smooth wall is accomplished by covering the substrate with plywood and filling voids with patching compounds. Additionally, protection board and insulation will help and may provide a slip plane as the retention system shifts. Drainage boards help alleviate hydrostatic pressure, thereby contributing to the longevity of the system. It also helps make the backup wall smoother.
The horizontal base must be similarly level and even. Gravel has to be properly sized and compacted, and a mud slab is always a good idea.
The prep work does not end there. Installers may have soil nails, ties, and anchors—which stabilize retaining walls—with which to contend. Additionally, there is likely a 'thicket' of rebar to detail. Each manufacturer offers slightly different detailing techniques, but redundancy is common. Typically, some type of liquid membrane is applied, followed by a layer of membrane or reinforcing tape, all topped with more liquid.
Corners, changes in plane, backup wall material, joints, and transitions also require additional detailing. This is a good time to talk to the manufacturer and find out what it recommends. Those details should be clearly drawn and included in drawing sets. Leaving it up to contractors can be disastrous, no matter how experienced they are.