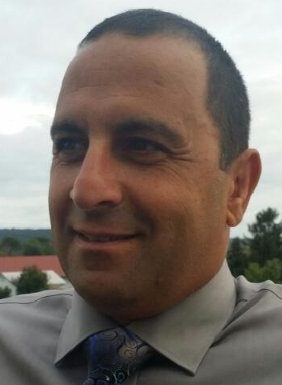 HORIZONS
Brian T. Conroy, CSI
I remember sitting in the back at my first CSI meeting in Philadelphia, taking it all in. After that, I went to all the board meetings, listened to what was going on, and offered my assistance whenever I could. I soon became a director, and then moved quickly into a vice president position.
Throughout this time, I visited the CSI Academies and met many great architects, engineers, and other product representatives. Although I have not been around as long as some members, I believe things are changing.
The monthly Philadelphia chapter meetings open with a casual, social atmosphere as people arrive and take part in light conversation and colleague reunions. After a short time, the group is asked to take a seat, and as is customary, introductions of all in attendance follow. These introductions include names, positions, and workplaces. It is at this point every month I carefully scan the room and ask myself, 'How can we get more architects to join CSI?' and, 'What is the product rep's responsibility in CSI?' Both queries are codependent and essential to the success of the CSI chapter. In order to build a great chapter, I believe more architects need to join, and it is partly the product rep's responsibility to do this.
As a product rep, I come into contact with many architect and engineering firms, and I take the time to ask them whether the firm or any individuals are members of CSI. If the answer is no, I ask why? The most common reply is, "The last CSI meeting I went to I felt like I just walked onto the parking lot of a car dealership and was swarmed by salesmen."
It is no wonder some of these professionals do not want to come out to a meeting. It goes back to the two key questions from before. 'How can we get more architects to join CSI?' and 'What is the product rep's responsibility in CSI?' For the latter, I believe there are five answers
Architect attraction
A key component in building the local CSI chapter is to bring in more architects and engineers (A/Es). It is important for the product rep to encourage the A/E we interact with every day to come to the next meeting, by promising a great social atmosphere, delicious food, and a very informative presentation.
By having more A/Es involved, the product reps will have a better understanding of their needs— this is why I feel it is in their best interest and in the best interest of the industry for more A/Es to join CSI.
Warm and welcome; don't sell
Remember the handshake of old? Product reps should the architect feel welcome and let the handshake be one without an agenda.
Do not offer any business cards unless they are requested. Try not to ask for theirs either, just take one if they offer it. This is not a sales call—it is a social event, and learning opportunity for industry professionals. Have fun and let the connections happen.