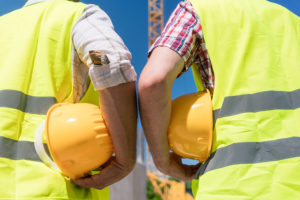 The International Construction Measurement Standards Coalition (ICMSC) recently launched the International Construction Measurement Standard, which is intended to harmonize cost, classification, and benchmarking definitions across the construction industry. With significant portions of the world's spending each year focusing on infrastructure construction, it is becoming increasingly critical to ensure consistent communication regarding cost and other factors. ICMSC was formed in 2015, and is composed of 27 experts with the goal of creating a single set of international standards.
"ICMS as a universal standard approach will solve problems of inconsistency," said Julie De La Cruz, FRICS, director of Arcadis and chair and founder of the Philippines Institute of Certified Quantity Surveyors. "It will help us deliver better value for money, consistency of approach, and provide meaningful benchmark information."
A variety of projects fall under the heading of 'infrastructure,' including roads, energy systems, railways, bridges, schools, and hospitals. Evidence (such as that discussed in the February publication, "Reinventing Construction Through a Productivity Revolution") suggests standardizing comparisons of construction projects will improve cost prediction, methodology, and overall consistency. This makes it simpler to control expenses.
"We are delighted to launch this new standard. With increasing levels of public-private, cross-border financing and construction investment funds underpinning our pension schemes, it is vital to make sure costs can be assessed in a transparent way," said See Lian Ong, chair of the ICMS Standards Setting Committee. "The ICMS framework will improve ways of working, and this collaborative project is an example of the global construction profession uniting to improve ways of working for the public interest."