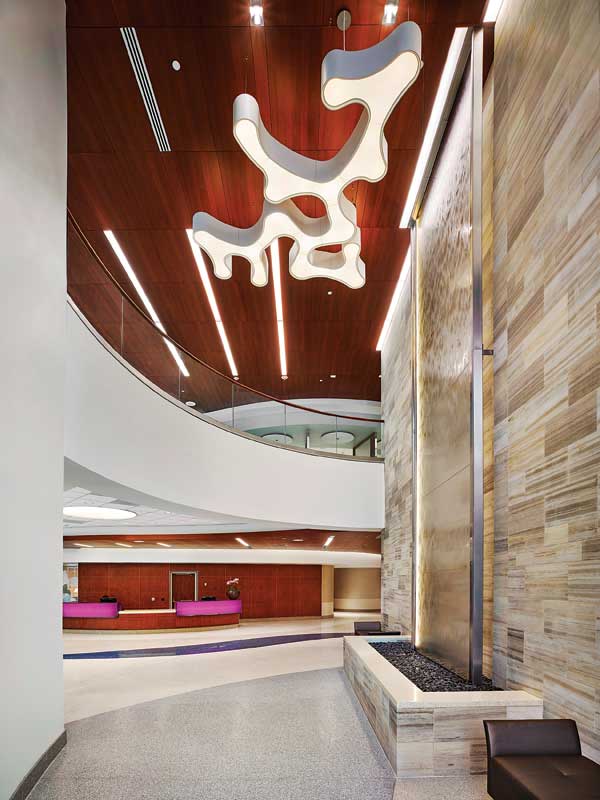 by Alan Cave, PE, LEED AP, and Linda Anderson, LC, IES, LEED AP
Design/construction professionals hope their project designs proceed without missteps or complications. Of course, that rarely happens. The lighting product specification and bidding process is complex, as it involves many interested parties, each with its own stake in which products are ultimately installed in the project and its own definition of success when it comes to final lighting choices. Luckily, there are tried and true ways to simplify this process.
Knowing the amount of funds allocated for each building system is key to the successful design and completion of a project. Starting with either a total dollar amount or a budget per square foot helps orient the design in the right direction. It is equally important to be clear on whether that amount covers only lighting products or both products and installation. Typically, the total budget amount refers to both. For example, with a total budget of $12/sf for lighting, including the installation, there may be only $6 to $8/sf remaining to purchase the luminaires and controls. Given lighting products are more expensive than ever and there is a significant trend toward more advanced controls, it is important to work with the architect or owner to clearly define a lighting budget before embarking on any design process. Without a defined budget, the probability of needing some 'value engineering' down the road becomes very high.
Unfortunately, nailing down a lighting budget from the owner or team leader is often difficult. Generally, someone with authority over the project allocates a portion of the overall construction budget for lighting fixtures and controls—but when lighting is not accounted for, the lighting specifier must rely on other means to support a starting budget. For example, he or she may have to refer to recent completed projects in which the final lighting costs are known. Whenever possible, it is a good idea to try to track this information for use as supporting data for future budget estimates. Another useful method for building a solid budget upfront is getting any product pricing information from local lighting representatives who can provide guidance on probable worst-case lighting costs. Additionally, some product costs can be found through online advertisers, although these are typically consumer-focused products rather than commercial options.
However, none of these solutions provide any indication of labor costs. One traditional way to address such costs is to refer to an estimating service such as RS Means or National Construction Estimator. This data can be adjusted for a variety of criteria such as location or quality of construction.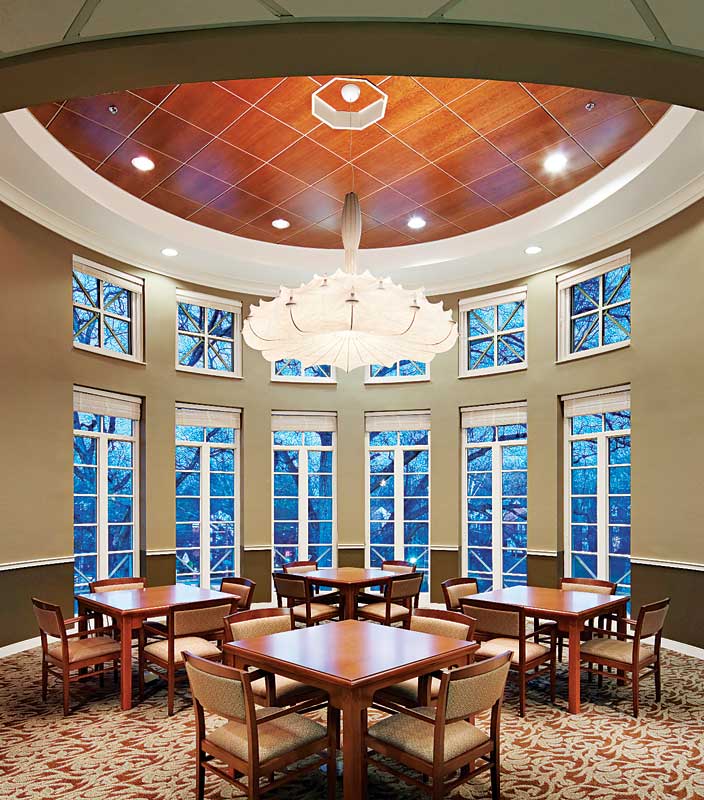 If the design path focuses only on what will make the biggest visual impression without regard for budget, function, or controllability, there are sure to be bumps along the way resulting in a redesign effort. Some designers even build in a 'good-better-best' system to head off the need for later value engineering. In that scenario, any of the good, better, or best options would meet the basic design criteria for the project. Perhaps the 'good' final product has the necessary light output, is an appropriate physical size, and has a satisfactory aesthetic appeal, but only dims down to 10 percent of the full light output, and a lower dimming level is preferred. The 'better' product might dim to one percent, with all other factors equal to the good option. The 'best' product could have a similar light output and size and not only dim to the desired level, but also have extra features—for example, 'warm-glow' dimming or special color-changing effects. Without a committed lighting budget, it is advisable to start with the better product, since the best option might be too expensive. When specifying the middle-ground better product as the basis of the design, one good option that can get the job done could be kept in the background in case there may be a value engineering challenge down the road. It is better to be proactive than reactive when it comes to a project's budget.
Of course, there is the possibility even the good product is more than the project budget will support. In that case, there may be a breakdown in the quality of communications between the project leader and other members of the design team—an issue considered later in this article.