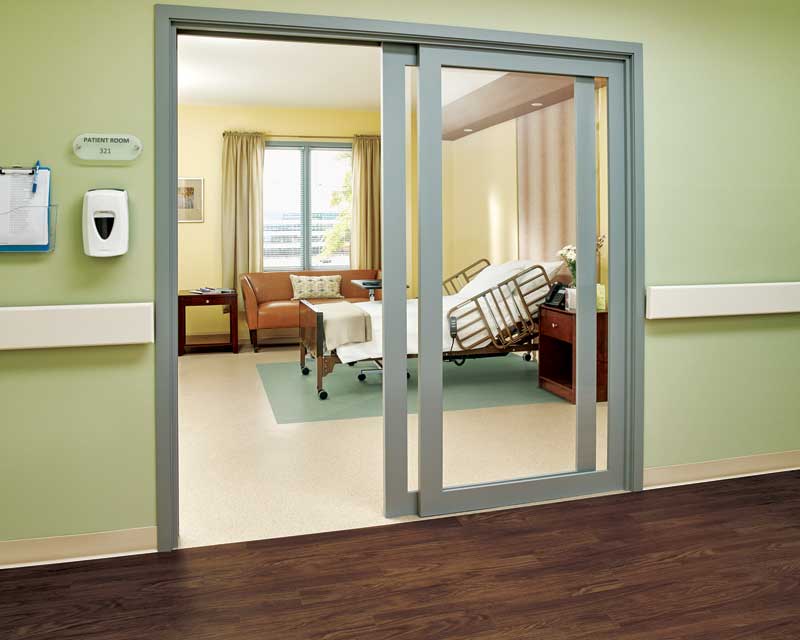 Addressing acoustics from the floor up
Floorcoverings and floor assemblies are becoming recognized as two important aspects of acoustic design. From hospitals to offices, gyms to libraries, innovative strategies can be used to prevent transmission of sound energy and create quieter spaces. In tandem with wall and ceiling solutions—specifically, noise-reducing gypsum and other products—flooring can increase acoustic results exponentially.
There are numerous metrics and standards for the assessment of different acoustic characteristics of building components. Thus, it is becoming increasingly important to specify and install products that can achieve specific goals and lead to quiet, stress-free environments in which people can work, heal, and learn.
To quantify the impact sound insulation capabilities of a floor assembly, impact insulation class (IIC) was created. This metric compares the sound levels in two adjacent rooms, one above the other. A contour-matching method is used to produce a single number representing the assembly's effectiveness against impact noise. Also in use is the sound transmission class (STC)—a single number to quantify transmission capabilities, it is employed across several applications, including flooring, walls, and ceilings.
There are two main differences between IIC and STC. First, the noise source utilized in IIC measurements is a tapping machine coming into contact with the floor of the upper space. In STC, the machine is placed directly against the wall. Second, the surface of the flooring can play an important role in reducing impact noise, but less so with sound transmission. Carpet and padding, including low- or medium-pile, can reduce the 'clacking' of impact sources on a building structure, significantly increasing IIC ratings—especially in wood construction.
A floor construction with carpet and padding may have a high IIC rating, but demonstrate a low STC against airborne noise. When the IIC of a building construction increases by 10 (when, for example, a floorcovering is added), the sound level is perceived to be half of what it was previously. For the human ear to notice any difference, the sound level must change by at least 3 dBa.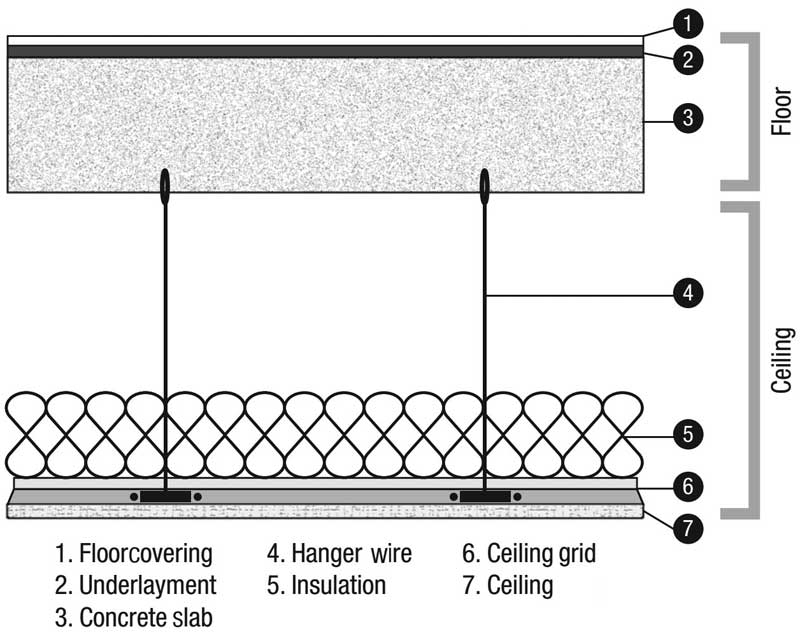 "It's essential to address acoustical needs within any space prior to specifying materials," says James Johnson, a flooring expert. "Flooring is one material that can greatly contribute to an ideal indoor environment—especially as it relates to transmission of impact noise."
Acoustic performance in specific spaces
It is important to note not all flooring product applications are the same.
Healthcare
In hospitals and doctors' offices, the most prevalent surfaces are hard, sealed floors—likely because this flooring type can fulfill sector-specific needs.
A recent study by Health Care Without Harm showed in these settings, "the four priority issues that went into flooring decisions for all of the user types were cleanability, aesthetics, durability, and initial cost." (This quotation is taken from the 2010 publication Sustainable Resilient Flooring Choices for Hospitals: Perceptions and Experiences of Users, Specifiers, and Installers by Jennifer DuBose and Amaya Labrador. A summary is available here.)
Hospital facilities involve massive structural elements, which can naturally lead to low sound transmission between levels. STC ratings also depend on the type of structural system used and its rigidity and mass.
The issue arising with hard floors is the propagation of structure-borne impact noise, particularly from carts and footfall. Such noise has been found to affect patient health, as it imposes additional stress. Consequently, carpet is becoming more prevalent in high-traffic areas of hospitals, like hallways and waiting rooms.