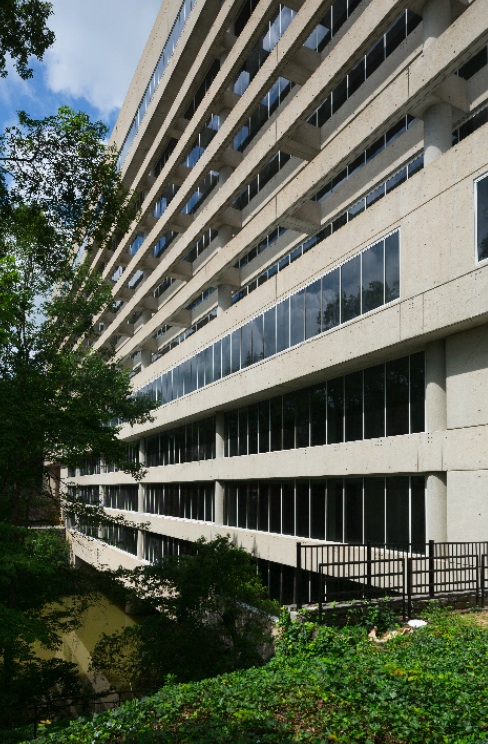 By Sharon Haddock
The new North Atlanta High School has risen from the ashes of an old office complex and now boasts safe access and egress for students across campus.
Designed by Collins Cooper Carusi Architects along with Cooper Carry & Associates, the 23-ha (56-acre) site was previously a complex of aging IBM office buildings that included two 11-story towers. Reborn as a school, the project is targeting Silver under the Leadership in Energy and Environmental Design (LEED) program.
Opened as of November 2012, it also showcases—particularly to school districts looking for more land and space—that valuable, finite inner-city space can be effectively and efficiently repurposed.
Door specifications
Horizontal sliding accordion fire doors were specified for 48 openings. These doors were chosen to separate and protect—among other access points—the express elevator doorways that will transport students rapidly to the upper floors.
"We needed to get 2400 kids up to the classrooms on the upper floors," said Margarita R. Perez, the onsite architect for Collins Cooper Carusi Architects. "Our primary concerns were the up-and-down access and security—that is where the doors came in."
The accordion fire doors make easy and safe access for the surges of students trying to make their way from class to class on different levels.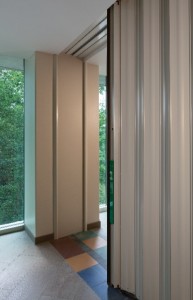 "We needed elevator lobbies with large openings and we still had to meet code," said Perez. "Basically, we were handed a glass box to work in. Our openings had to be quite large to really allow the kind of flow we needed."
Perez said the doors and a destination elevator system—where people are grouped in the elevators according to the various floors they want—solved many of the design problems for the 11-story school.
The North Atlanta High School project is different from the conventional design and construction of educational facilities. Perez said her firm and the contractor ended up modeling almost every move to be sure what they were doing would work with existing low ceilings and infrastructure.
Office conversion
'Adaptive reuse' is the term used for this type of project where office towers were converted into an educational space. One of the original towers was razed, and the other was renovated into 37,161 m2 (400,000 sf) of classroom space, as well as a cafeteria, administration offices, media center, and library in the three lower floors.
The new tower houses the gymnasium, a 600-seat auditorium, theater, and performing arts space. Each building is 121 x 30.5 m (400 x 100 ft) with the dimensions and low ceilings dictated by what had been in place before. Further, the parking lots have been converted into baseball fields laid out among the existing woods.
The project cost the school district a total of $132 million—a fair price given the fact large enough plots were otherwise unavailable for purchase in the area. This made it one of the largest investments by Atlanta Public Schools on the north side of Atlanta in decades—a response to significant increases in enrollment numbers.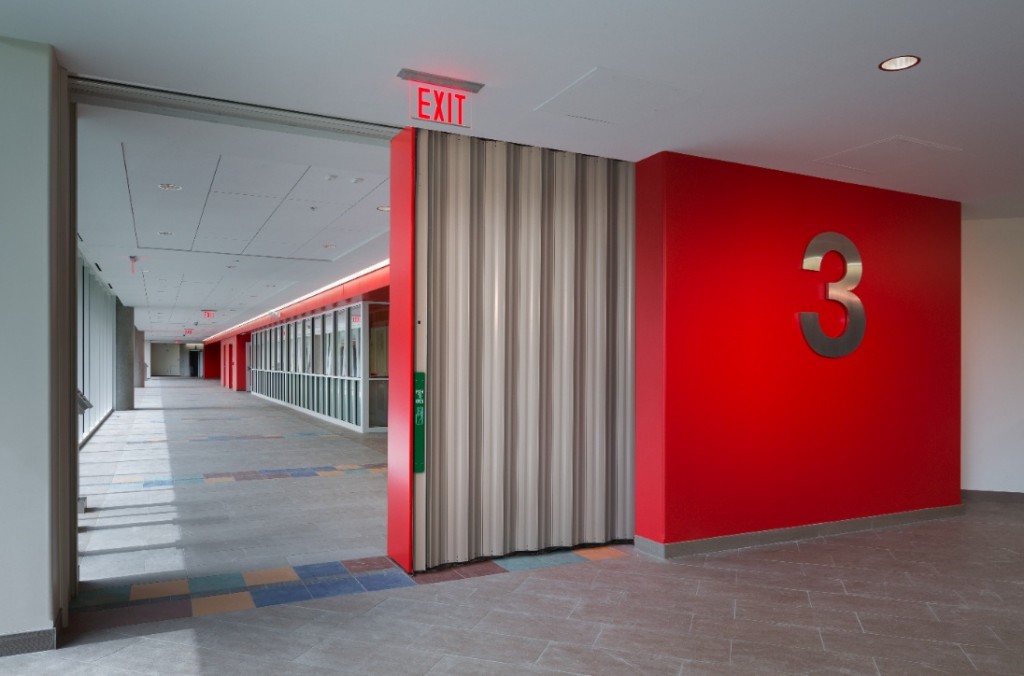 Sharon Haddock is a freelance writer with experience as a reporter/editor for The Deseret News, Provo City, and Won-Door Corporation. She can be contacted at haddoc@deseretnews.com.