American Institute of Architects (AIA) has announced the release of an updated set of documents. The A201 family of documents is re-examined every decade by the AIA Documents Committee, as well as architects, contractors, subcontractors, and owners.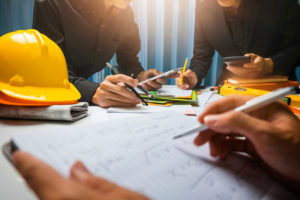 Specific documents affected by the update include:
There is also a new document—E204-2017, Sustainable Projects Exhibit.
The revisions range in scope and effect. Some have a greater impact on owners and architects, such as:
a new fill point for termination fees in agreements;
conditional elimination of a requirement for architects to redesign without payment (applicable if it is unreasonable for the architect to have expected the proposal to exceed budget);
introduction of the 'Supplemental Services' category, to differentiate from 'Additional Services'; and
clarification on calculation of progress payments when those payments are based on percentages of the owner's budget.
Others affect owners and contractors more greatly, including:
introduction of provisions relating to owner/contractor communications;
creation of provisions surrounding relevant insurance and bonds;
revision of provisions related to the owner's obligation to prove it has made financial arrangements for a project; and
simplification of the process through which contractors apply for and receive payment.
Comparative information for each revised document is available online.
"It is critically important that industry professionals learn about the 2017 revisions. The changes impact the roles and responsibilities of each of the parties directly, and understanding the changes will help everyone to promptly review and finalize project contracts," said Kenneth Cobleigh, Esq., managing director and counsel of AIA Contract Documents. "We hope that all industry participants take advantage of the significant written resources and education programming opportunities available to learn about and understand the 2017 revisions and full portfolio of AIA Contract Documents."