The American Institute of Architects San Francisco (AIASF) revealed the 2021 AIASF Design Awards recipients in a virtual awards ceremony. The awards recognize outstanding achievements in architecture and design of Bay Area individuals and organizations.
The 2021 program featured a diverse range of project types highlighting the Bay Area's history of design leadership and was juried in a full-day virtual session by five leaders in architecture and design. The jurors included Barbara Bestor, FAIA, of Bestor Architecture, Vishaan Chakrabarti, FAIA, of PAU, Annabelle Selldorf, FAIA, of Selldorf Architects, Brigitte Shim, Hon. FAIA, of Shim-Sutcliffe Architects, and Julie Snow, FAIA, of Snow Kreilich Architects.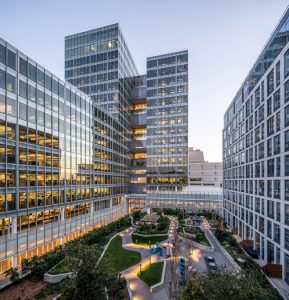 The AIASF Design Awards submissions are divided into three main categories—Architecture, Interior Architecture, and Unbuilt Design—with three optional concentrations for commendations giving special acknowledgment to projects further encompassing the values ​​of good design within the context of Historic Preservation, Social Responsibility, and Urban Design. The awards program incorporates the fulfillment of sustainable design principles into all categories.
This year's award recipients include:
This year, AIA San Francisco launched the inaugural AIASF People's Choice Awards in Architecture in collaboration with the Center for Architecture + Design. The People's Choice Awards expand the AIASF Design Awards program to provide the public the opportunity to recognize excellence in architectural work in and by the San Francisco Bay Area design community.
"The level of design sensitivity we see in the work, despite the challenges we have collectively faced this past year, demonstrates the resiliency of our community," said Stacy Williams, AIASF executive director. "The projects honored by the AIASF Design Awards address the full range of design excellence from supporting underserved neighborhoods and integrating environmental stewardship to demonstrating an exemplary approach to equitable design."