AIA study provides roadmap to enhance architect-manufacturer relationship
by sadia_badhon | January 7, 2019 3:36 pm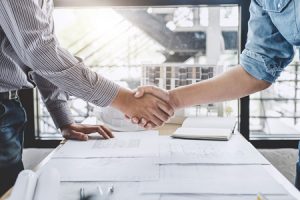 A new study published by the American Institute of Architects[2] (AIA) sheds light on the critical relationships shared by building product manufacturers and architects in creating better outcomes for owners and occupants.
"The Architect's Journey to Specification: Rethinking the Role Between Architects and Manufacturers" provides the results of research into the preferences, habits, and attitudes of architects in their roles as specifiers of building products.
"The architect's role in specifying products is well-known in the construction industry," said AIA CEO, Robert Ivy, FAIA. "Feedback from The Architect's Journey to Specification gives manufacturers a better understanding of an architect's process for specifying products and how they can support the process. Acting on this feedback can help architects in the design process and help manufacturers to provide more attractive offerings in the marketplace."
Major findings from the study include a need for:
forming partnerships between architects and manufacturers and recognizing those alliances as valuable to their careers;
developing an understanding of the role architects want manufacturers to play and how that can enhance specification outcomes;
formulating a mutually beneficial expectation for partnerships and their outcomes;
redoubling efforts to create partnerships between architects and manufacturers despite a changing market and nuanced demands;
being responsive and helping architects solve wider challenges than just product selection and specification;
creating transparency to build relationships with architects;
rethinking how and why manufacturers' representatives provide advice to architects; and
understanding and meeting the needs of architects on manufacturer websites.
"This report has major implications for manufacturers of building and construction materials," said AIA managing director of corporate partnerships, John Crosby. "The level of detail in the results provides a roadmap for future engagement with architects in order to gain preference in specification choices. The ability to filter the data online makes this report a necessary planning resource."
Endnotes:
[Image]: https://www.constructionspecifier.com/wp-content/uploads/2019/01/Opener-6.jpg
American Institute of Architects: https://www.aia.org/
Source URL: https://www.constructionspecifier.com/aia-study-provides-roadmap-to-enhance-architect-manufacturer-relationship/
---