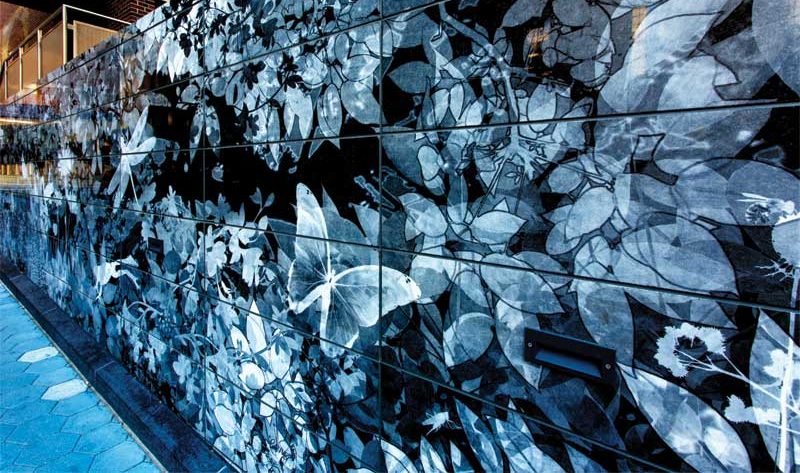 by Dan Rea
Modern technology has made its mark on stone design as well as fabrication. Today, project teams taking advantage of technology are experiencing increased freedom in control of the design concept, from development through to fabrication. Additionally, many improvements in quality control and greater accuracy of the stone's shaping, final fit, and finish are possible.
High-tech fabrication techniques, including 3D modeling, sandblasting, and computer numeric control (CNC) capabilities, are changing stone fabrication. While the technology to accomplish this is advanced, it is not cost-prohibitive. Further, the process reduces fabrication time, often making custom designs more cost-efficient to achieve.
An overview of case study examples—including a church in Virginia, a museum in the capital, and a Boston hospital—demonstrates how technology enables realization of a design team's vision.
3D modeling assists renovation
Renovation projects where existing materials and designs must be matched can bring a host of challenges technology can help meet. A case in point is the St. Francis of Assisi Catholic Church renovation in Staunton, Virginia, completed by architect Frazier Associates. The church needed to replace an existing limestone façade, and its serpentine, hand-built design presented a reproduction challenge. Granite fabricated with exact precision through modern 3D modeling technology provided the ideal solution to preserve the Franciscan legacy in the community.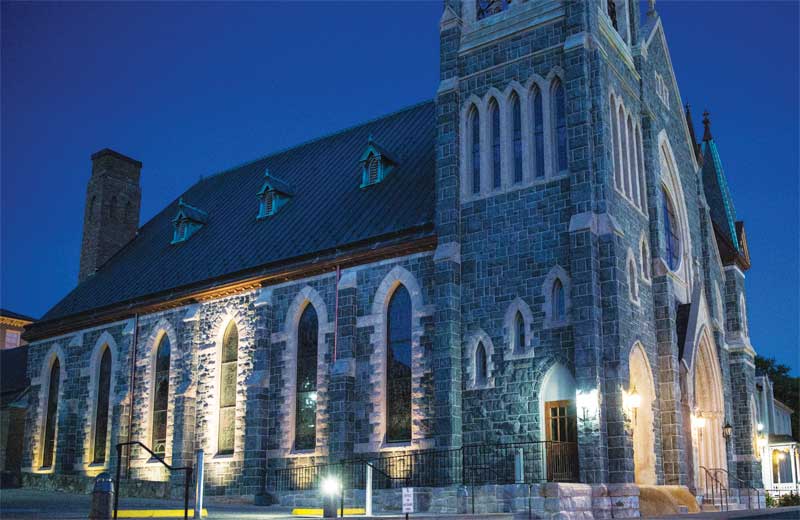 The church was constructed in 1895 to accommodate Staunton's booming Irish Catholic population. To pay tribute to the parish's Irish heritage, a green limestone was selected for the Gothic-style building. More than 100 years later, the limestone had deteriorated to such an extent, safety had become an issue. Catch-guards were necessary at various locations around the church to intercept falling stones. Renovation was imperative, so the church initiated fundraising efforts and began making plans to provide a match to the existing architecture and create a durable structure able to stand the test of time.
The original green limestone was no longer available, but church members desired that the new stone to remain in the same color family as the old. A material with a longer lifespan was also desired. The church began searching for a close match to the existing limestone and found a proprietary green granite to be an ideal material. The granite's supplier and fabricator also offered the technology necessary to replicate the meandering existing pattern. In 2013, to provide a visual representation of the end result, the granite supplier and fabricator provided a mockup of the project in this granite for the church to place on display.
The church's exterior renovation finally began in the spring of 2015. Originally built by hand, many of the limestone pieces were not square, and joints varied in size. Correctly matching the existing pattern presented a true challenge.