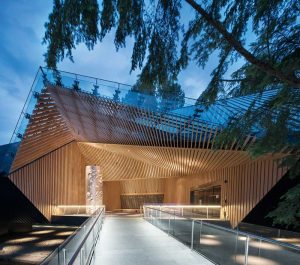 It has been said before, but bears repeating: as much as 80 percent of premature building wear expenses are related to moisture in one way or another. Water is the most significant factor in the premature deterioration of buildings, as it can cause corrosion of metals, rotting and mold in organic substances, dissolution of materials, reduction in effectiveness of insulation, and more.
Building industry professionals largely agree on the importance of moisture control methods, but there is frequent confusion about the use of vapor and air barriers. To make the right decision on which methods and materials to include in a building envelope, it is critical to understand the simple, yet significant, differences between air and vapor barriers, and their role as part of an effective system.
An article in our newest sponsored e-book explores the basic differences between air and vapor barriers. It appears along with two other articles from the pages of The Construction Specifier in "Ideas on Permeability" a free, downloadable resource. To get your copy in either pdf or digital edition, visit www.constructionspecifier.com/ebook/georgia-pacific-ideas-on-permeability-e-book.