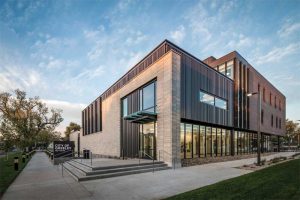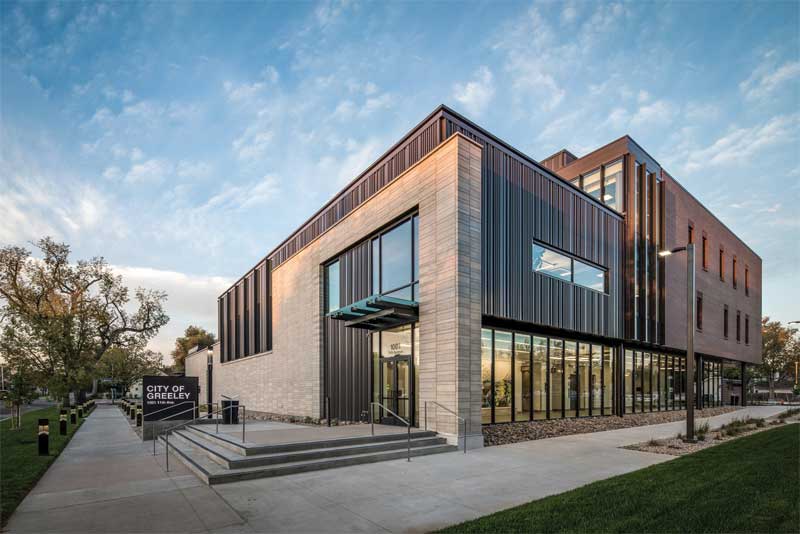 Abundance of choice is evident in today's landscape of  commercial cladding materials. Ranging from metal and brick to stone,  exterior insulation finish system (EIFS), and fiber cement, architects and building owners can align their aesthetic visions in several ways to create beautiful buildings finished with a mix of cladding types. However, preserving the integrity of those mixed-media façades is largely about what goes on behind the walls. With the variety of cladding materials available today, and designers' penchants to combine styles and textures, it is essential to specify building envelope controls that are compatible with multiple cladding types. This balancing act between aesthetic preferences and air and moisture management is where gypsum-integrated water-resistive barrier-air barrier (WRB-AB) sheathings shine.
These integrated materials streamline the entire construction process when different cladding selections are specified. Multi-component wall assemblies with separate WRB and AB layers call for advance work by designers who need to determine proper wall assembly attachments, as well as maintaining a single plane of insulation and weather protection for varying thicknesses of cladding. The separate layers of protection (i.e. WRB and AB) turn into additional levels of complexity for design and construction. Opting for an integrated sheathing system offers simplification and continuity of the air-moisture barrier.
This article appears in a collection in Modern Exterior Design Practices, a free, downloadable resource. To get your copy in either pdf or digital edition, visit www.constructionspecifier.com/ebook/georgia-pacific-modern-exterior-design-practices-e-book.