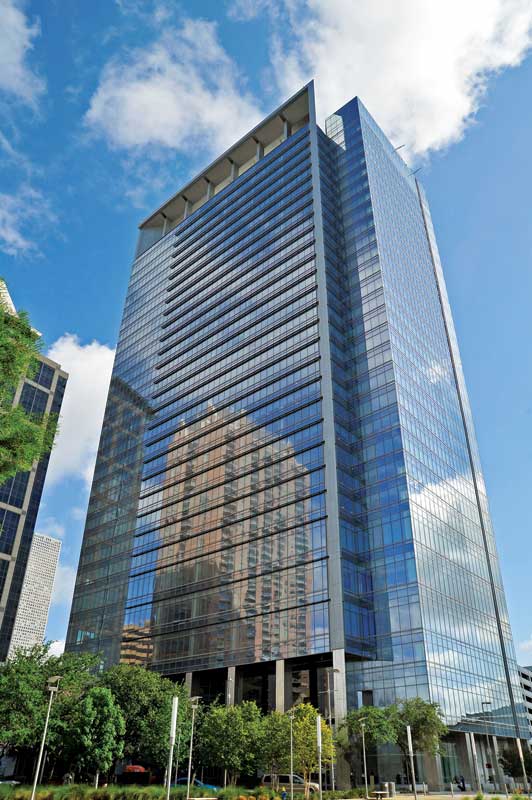 By Ben Mitchell, CSI
Skyscraper cities, while conceptually rooted in mid-20th century architecture, are being reinvented to appeal to a new generation—and a new market. Their design is a topic of enduring interest in the world of architecture. The latest trend of supertall structures is defined by The Council on Tall Buildings and Urban Habitat (CTBUH) as taller than 300 m (984 ft). However, some recent towers exceed 609 m (2000 ft). When the Kingdom Tower in Jeddah, Saudi Arabia, opens in 2017, it will rise above 914 m (3000 ft).
U.S. cities, from San Francisco to Philadelphia to Boston, are experiencing their own booms in skyscraper construction, with a few earning supertall status. Growing populations, coupled with engineering advancements and a new confidence in the societal benefits of mixed-use 'vertical cities,' are sparking a design evolution that has not been seen in decades.
Skyscrapers contribute to a city's marketability by offering unique, place-based experiences—attracting people and conferring prestige. When buildings become central to a city's status and identity, their aesthetics take on a new level of importance. Building envelope design and materials are key to a structure's artistic expression and can translate into its commercial and critical success, and this includes the architectural coatings specified.
In the post-WWII era, European tower blocks designed by well-known architects of the Modern movement provided inspiration for mid- and high-rise buildings around the world. However, because these towers lacked economic diversity and were often poorly constructed, most suffered a rapid demise. A few of these prototypes did endure, or even flourish, and they provide valuable lessons regarding the amenities that contribute to the longevity and success of a residential or mixed-use high-rise.
One building element retained from high modernism to fulfill this purpose is the curtain wall—those thin, typically aluminum-framed, systems with infill panels usually made of glass. With their lightness and flexibility, these non-loadbearing exterior walls not only provide the practical benefit of allowing more usable square footage within a building, but also epitomize upscale, modern construction.
Bringing curtain walls into the new century
Any aesthetic or functional deterioration of the curtain wall risks shortening the life span of a building or creating the need for extensive repairs. The expanse 
of building surface area involved in high-rise architecture can make repair and refurbishment cost-prohibitive and can potentially involve liability. Even the appearance of building envelope degradation can reduce the success of a structure in the marketplace. Further, creating a durable curtain wall is important to the overall sustainability of a structure.
The main components of a typical curtain wall—glass and aluminum—have long service lives and can be expected to last throughout the life of the main (structural) building materials. However, the overall system could compromise sub-optimal performance of its other secondary components. This means considerations such as the building finish become crucial, and to ensure longevity in the finish, care should be taken in pretreating the aluminum (i.e. cleaning and treating the metal surface before painting) as well as selecting a coating.