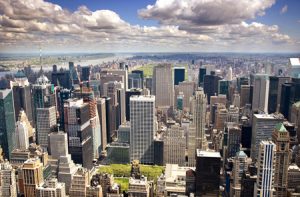 Amazon will invest $5 billion and create more than 50,000 jobs at their two new headquarter locations, according to a statement released by the tech giant. The new locations will join Seattle as the company's three headquarters in North America.
"These two locations will allow us to attract world-class talent that will help us to continue inventing for customers for years to come. The team did a great job selecting these sites, and we look forward to becoming an even bigger part of these communities," said Jeff Bezos, founder and CEO of Amazon.
The new headquarters in Arlington will be located in National Landing, an urban community in northern Virginia located less than 5 km (3 mi) from downtown Washington, D.C. The community has a variety of hotels, restaurants, high-rise apartment buildings, retail, and commercial offices.
The New York City headquarters will be in the Long Island City neighborhood just across the East River from Midtown Manhattan. Long Island City is a mixed-use community where arts and industry intersect.
Hiring at both headquarters will begin in 2019. In addition, Amazon announced it will open a new center of excellence for its operations business in Nashville. This center will be responsible for the company's customer fulfillment, transportation, supply chain, and similar activities.
Amazon's expenditure of approximately $5 billion would be initially spent in creating 371,612 m² (4 million sf) of energy-efficient office space in each location.