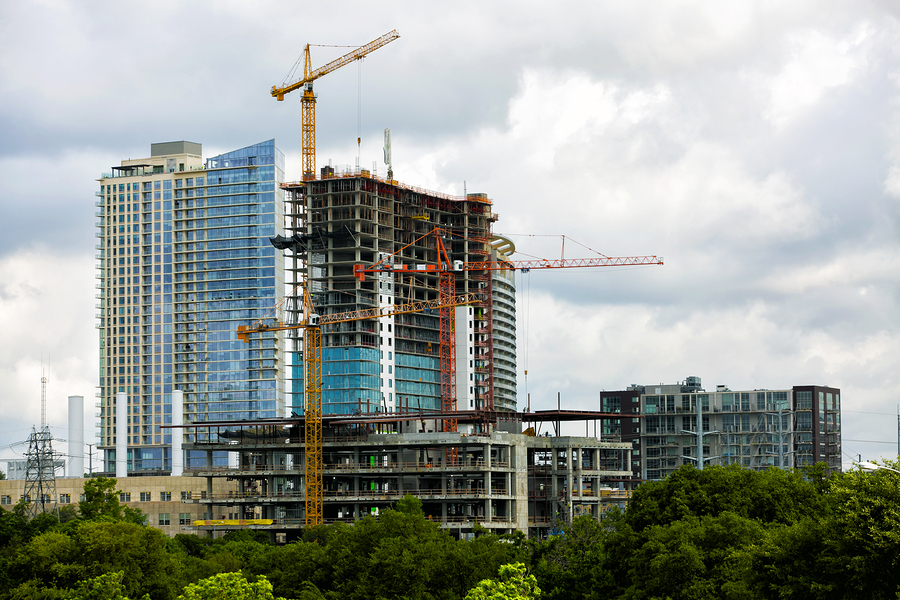 An Associated General Contractors (AGC) study found an increase in overall construction spending in 2015 and another minuscule increase in December, showing spending slowed in the second half of the year.
Construction spending in December totaled $1.117 billion at a seasonally adjusted rate (SAR), which is less than 0.1 percent higher than the November total. However, it is 8.2 percent higher than the December 2014 total. As a whole, 2015 spending reached $1.097 trillion—an increase of 10.5 percent from 2014.
Slowdown in a number of key, private non-residential categories could reflect broader financial uncertainty and undermine the sector's recovery.
"Home and apartment construction continued growing strongly while public construction, particularly for highways, has also advanced," said chief economist, Ken Simonson. "But, spending on most private non-residential categories has stalled or turned negative in the past several months. Contractors still say they are very busy now, but uncertainty over the economy may mean new projects dry up."
Other statistics include:
private residential spending increased 0.9 percent in December;
private non-residential spending fell 2.1 percent; and
overall public construction spending rose 1.9 percent, driven by a 9.4 percent increase from highway and street construction.
For more information, click here.