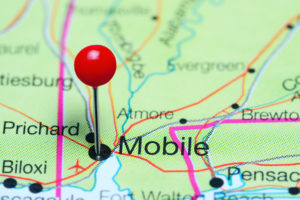 The Sprayfoam Show 2018 Convention and Expo, organized by the Spray Polyurethane Foam Alliance (SPFA), will be held from January 29 to February 1 at Arthur R Outlaw Convention Center in Mobile, Alabama.
One of the nation's largest events dedicated to sprayed polyurethane foam (SPF) is open to manufacturers, contractors, architects, and equipment providers. Organizers expect more than 1200 participants. The event's agenda includes:
4645-m2 (50,000-sf) exhibit hall showcasing more than 95 booth displays;
a four-day educational program including more than 30 break-out sessions;
Industry Excellence and Member Awards;
a golf tournament;
an all-new Sprayfoam Education Stage; and
an entertainment-filled closing reception and networking party.
The SPFA is also offering PCP testing—for individuals active in the installation of SPF in roofing and insulation, as well as to contractor and supplier companies with the ability to gain professional accreditation—on January 29th and 30th. Testing is offered as part of the internationally recognized ISO 17024 compliant program, built to advocate best practices and safety in the installation of SPF. For the third year in a row, the challenging field exams needed to obtain Master Installer certification will be offered for free to candidates because of an abundance of PCP scholarship sponsors. The interested should visit the show website.
The 2018 National Industry Excellence Awards celebrates and recognizes the industry's best-in-class product applications and SPF projects. The awards ceremony luncheon will be held on January 31st. Awards will be granted in several categories, including:
residential wall SPF;
commercial wall SPF;
roof (with separate categories for smaller and larger than 3716 m2 [40,000 sf]);
elastomeric roof coatings; and
specialty applications.