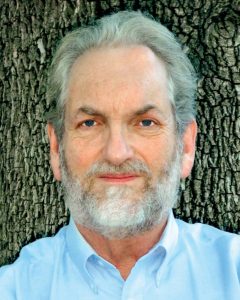 Michael Chusid, FCSI, a registered architect, certified construction specifier, and marketing and business development consultant, passed away on May 2 at 69.
Improving the built environment by advancing the art and science of building products was his passion.
In 1985, he founded Chusid Associates, a building product marketing and architectural technology firm. He was also a frequent author, speaker, and consultant for building product manufacturers around the world. Chusid demonstrated this knowledge in the countless articles he contributed to The Construction Specifier Magazine over the span of two decades.
"I have had the privilege of knowing and working with Michael since the late '90s," says Michael D. Chambers, FAIA, FCSI, CCS, of MCA Specifications. "He was a solid architect, product marketer, and writer. I first learned about him from articles he wrote in the mid-'70s on product marketing. He was a good friend and colleague.
"We presented several programs together on how to effectively market architects and get specified. We collaborated on a couple of projects. He was intense, driven, and always a pleasure to work with. I will miss my conversations with him. The industry has lost a shining light in the product marketing and specification world."
According to Vivian Volz, CSI, AIA, LEED AP, SCIP, and principal specifier for VVAS, Chusid was surprisingly mischievous, especially when something he was profoundly serious about inspired a silly idea.
"He and I taught a webinar once, from separate locations, and he added a sight gag—I passed him a marker from my speaker-square in San Francisco to his in Los Angeles," says Volz.
"I can hear his resonant voice, instigating a round of 'For he's a jolly good fellow,' to acknowledge a West region CSI (Construction Specifications Institute) member's induction into the College of Fellows. His enthusiasm could be sudden and disruptive, often with a booming laugh, always with a generous spirit."
In recognition of his contributions to the industry, Chusid was appointed a fellow in CSI's College of Fellows Class of 2004.
As one of the people who worked with Chusid at the Los Angeles CSI Chapter, Marilyn G. Smith, FCSI, CCS, SCIP, AIA, of SpecSmith Consulting, remembers him for his generosity.
"He was generous with his time, and with his knowledge. He was always willing to share his deep understanding of the use of building materials, of proper construction procedures, and of his religious heritage," says Smith. "His contributions to LA CSI's Education and Certification Committees, and to the Institute, were invaluable."
Patrick F. Comerford, CDT, CCPR, of Service Oriented Sales, and the West region representative on CSI's national board of directors, says Chusid was a close friend and they spent a lot of time together, just the two of them, as Comerford used to drive him to dinner meetings.
"Michael's knowledge of the construction process was second to none," he says. "He had a grasp of the dynamic of the relationship between product reps and the design practitioner (architects, spec writers, an owner's rep), and he knew the ins and outs of that relationship as well as anybody I've ever known.
"He had a business development mentality for manufacturers who he guided into specification sales and that insight was helpful to everybody he knew. He would share it with anybody. It was just the way about him because he was an architect, he knew what architects wanted and when they wanted it. More importantly, he knew what they didn't want and when not to talk to them. He gained this experience over 40 years of being a building product expert.
"His level of caring for the process of construction was infectious. He would share—especially with emerging professionals on the design side—stuff he gleaned, like a mentor, to building product people. That was a gift, and he did it freely. He was a fascinating man and a rich character; he really did lead a full life."
Ed Buch, FCSI, CCS, AIA, LEED AP, also knew Chusid from their frequent interactions at LA CSI, especially at the dinner meetings where he was always an enthusiastic attendee, offering comments and thoughtful questions to after-dinner speakers.
"Michael knew so much he could be counted on to ask a question that required the presenter to offer just a little bit more information than they had intended, or wanted, to share with the audience. He was a really good CSI member," says Buch.
In 2015, Chusid and his co-authors received The Construction Specifier Magazine Article of the Year Award for the cover story on "Cold-formed Steel Framing Gets Complicated."
Chusid studied in Buckminster Fuller's design science program at Southern Illinois University and earned a master of architecture degree from the University of Illinois.
"In all the 20 years I knew Michael, he was an advocate of better specifications. He offered seminars to help specifiers improve their work and to manufacturers' representatives to help them see the value of good specifications," says Sheldon Wolfe, FCSI, Distinguished Member, CCS, CCCA, CSC, History/Social Media Chair, CSI College of Fellows. "He actively contributed to the development of CSI documents, and he was a frequent contributor to both The Construction Specifier and Construction Canada. His extensive experience and knowledge made him a respected member of the construction community; to paraphrase the old EF Hutton commercial, when Michael spoke, people listened."