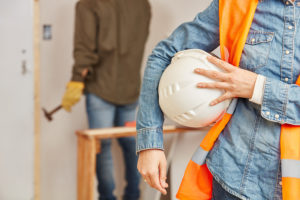 The steady increase in architecture billings that has hallmarked 2017 continued in May, according to the American Institute of Architects (AIA) Architecture Billings Index (ABI). The overall ABI—which examines the lead time between architecture billings and construction spending—increased to 53 that month from April's score of 50.9.
Other scores for the month include:
a new projects inquiry index, increasing to 62.4 from 60.2;
a new design contracts index, increasing to 54.8 from 53.2;
regional averages, with the South scoring 56.1, the West ranking 52.3, the Midwest standing at 50.4, and the Northeast rating 46.5; and
sector-specific scores, including mixed-practice (55.8), multifamily residential (51.3), commercial/industrial (51.2), and institutional (51.2).
To arrive at these numbers, AIA member-owned firms respond to a survey indicating whether their billings increased, decreased, or remained steady from month to month. The broader indexes are calculated on a monthly basis, while regional and sector categories take three-month averages into account.
"The fact that data surrounding both new project inquiries and design contracts have remained positive every month this year, while reaching their highest scores for the year, is a good indication that both the architecture and construction sectors will remain healthy for the foreseeable future," said Kermit Baker, Hon. AIA, PhD, chief economist for AIA. "This growth hasn't been an overnight escalation, but rather a steady, stable increase."
For more information on the ABI, consult the white paper, "Designing the Construction Future: Reviewing the performance and extending the applications of the AIA's Architecture Billings Index."