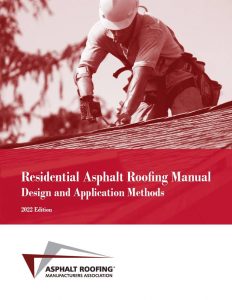 The Asphalt Roofing Manufacturers Association (ARMA) has released a digital version of the Residential Asphalt Roofing Manual – Design and Application Methods.
The National Fire Protection Association (NFPA) has dedicated the 21st edition of the Fire Protection Handbook (FPH) to Kathleen H. Almand, former NFPA vice-president of research, data, and analytics, and retired executive director of the Fire Protection Research Foundation (FPRF), the research affiliate of NFPA.
The new format of ARMA's manual enables roofing professionals to access the publication directly from their mobile devices. The manual will continue to serve as an essential guide to proper design and application of residential asphalt roofing systems. By converting the popular resource into a digital download, ARMA aims to offer tools that further support contractors on-site, allowing easier access to reliable reference material.
The digital edition provides readers with the same comprehensive information and key topics found in the printed version, but with the benefit of online accessibility through embedded links and bookmarks. The Residential Asphalt Roofing Manual – Design and Application Methods includes industry-leading content on proper ventilation, moisture control, shingle application, and more.
As NFPA vice-president and FPRF executive director from 2004 to 2019, Almand oversaw the transformation of the FPRF, NFPA's research strategy, research on fire problems, other safety issues, data collection efforts to maintain NFPA's fire incident and fire service databases, and NFPA's research library. During her tenure at NFPA, she became a leading advocate for women engineers and those in pursuit of a STEM education. She earned a Master of Science degree in civil engineering from the University of Ottawa (uOttawa) and before joining NFPA, Almand served as executive director of the Society of Fire Protection Engineers (SFPE).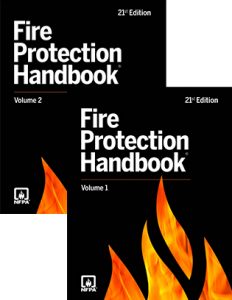 One of the organization's most significant publications, the Fire Protection Handbook is a comprehensive, one-of-a-kind reference guide of fire and life safety prevention and protection information for students and professionals across a wide range of industries worldwide.
Through 21 editions and its 126 years of impact on safety, NFPA has regularly updated the handbook's contents according to industry trends, the latest training methods, case studies, and code requirements at the time of publication. The new edition reflects the latest fire protection and fire safety information, research and data, emerging technologies, and safety practices. It forms the required body of knowledge for candidates pursing the NFPA Certified Fire Protection Specialist (CFPS) exam, internally recognized as the gold standard in certification for fire protection professionals to demonstrate their proficiency in fire safety, protection, prevention, and suppression technologies.